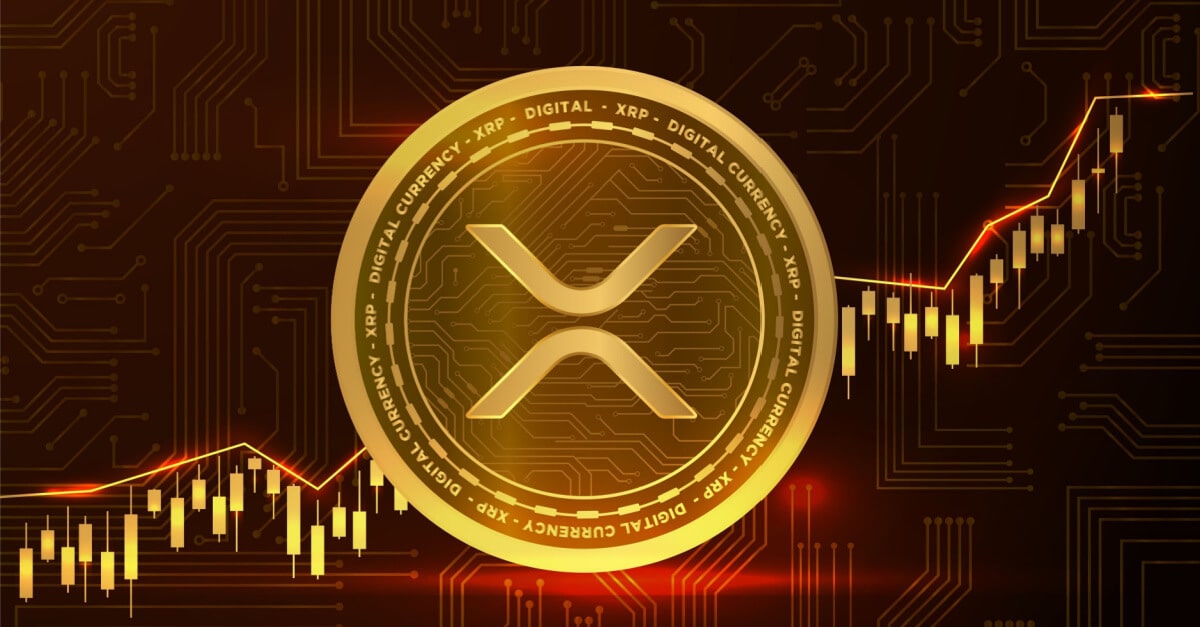 May 17, 2023
XRP is Surging on Ripple Courtroom Victory
Ripple's native token, XRP, is making headlines with its notable surge following a major courtroom victory against the U.S. Securities and Exchange Commission (SEC). 
This promising development offers potential investment opportunities for those considering buying XRP.
Ripple's Significant Legal Win
In a pivotal development in the ongoing lawsuit between Ripple and the SEC, Judge Analisa Torres denied the SEC's request to seal documents related to a 2018 speech by former SEC director, William Hinman. 
This decision, seen as a major win for Ripple, further strengthens its position against allegations of selling unregistered securities. Ripple CEO Brad Garlinghouse warmly received this ruling, labeling it as "another win for transparency!"
The Ripple Effect on XRP Prices
The courtroom win had an immediate impact on XRP's value, propelling it upwards by about 8% within a 12-hour window. As of yesterday 16th May, XRP traded around the $0.42 mark, and following the latest news, it returned to this resistance level, increasing its value to $0.46.
Why Buy XRP Now?
The recent uptick in XRP's price indicates promising potential for more gains. The legal tussle between Ripple and the SEC has been a primary factor affecting XRP's price since the announcement of the case in 2020 caused XRP's price to plummet. 
With Ripple securing crucial legal victories, it's reasonable to anticipate these wins will positively influence XRP's price. 
Ripple's CEO expects a final verdict by summer, making this a potentially opportune time to buy XRP before any further value increase following a favorable court decision.
XRP: A Potential Game Changer
Ripple's potential to revolutionize cross-border transactions cannot be overlooked. With its technology already being utilized by financial institutions worldwide, a win in the lawsuit could boost XRP's utility and adoption even further.
Investing in XRP now could potentially yield future gains as Ripple expands its global reach and if it emerges victorious from its lawsuit with the SEC.
Preparing to Buy XRP
Before deciding to buy XRP, thorough research is crucial. Keep in mind the volatility of the cryptocurrency market, the specifics of XRP and Ripple, and your personal risk tolerance. 
While the recent legal win and subsequent price surge are encouraging, they are just one part of the broader picture and the outcome of the case could still go either way.
When is The Time to Buy XRP?
Ripple's recent courtroom victory has positively impacted XRP's value and offers a promising outlook for the cryptocurrency, and cryptocurrency markets more broadly. 
If you're thinking about buying XRP, this could be a good time, given the anticipation of a final court decision very soon. A win for Ripple could trigger more gains for XRP, potentially turning today's investors into tomorrow's winners in the crypto market. 
As always, this article does not constitute financial advice and you should be sure to do your own research and consult a professional financial advisor before making a major investment decision. 
To stay up to date on all things crypto, like Xcoins on Facebook, and follow us on Twitter, Instagram, and LinkedIn.