Litecoin Just Overtook Ethereum on Several Key Metrics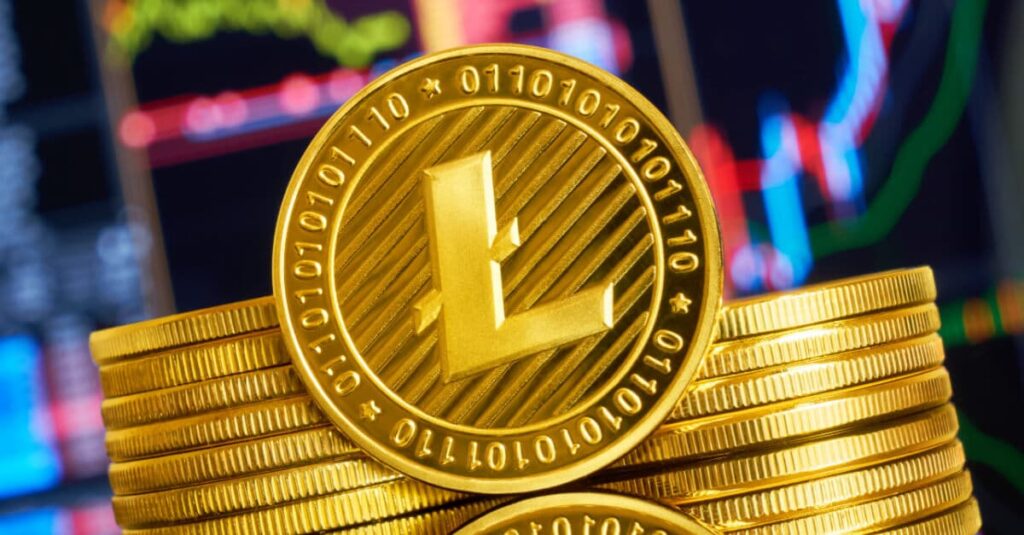 Litecoin has seen significant advances lately, growing in price at a faster rate than Bitcoin and Ethereum over the last three months and one-year timeframes.
It has just conducted its 141 millionth transaction and has now moved more than $1 trillion on the network as LTC adoption climbs.
Some analysts are betting that it could continue to beat Bitcoin in terms of returns going forward.
Litecoin wallet address count leapfrogs Ethereum
Until recently, the total number of Ethereum addresses was higher than that of Litecoin.
During previous months, LTC has experienced a huge surge in new addresses on the network, whereas ETH has also seen an increase, although it has been far slower.
Litecoin surpassed Ethereum this month in total wallet addresses.
While adoption has grown in terms of new addresses, use of the blockchain has remained remarkably consistent. According to BitInfoCharts, the network transaction count has been constant over the last year, staying around the 100,000-per-day mark over the past year
Litecoin average transaction value triples in two weeks
The average value of LTC network transactions has tripled in the last two weeks.
According to BitInfoCharts, the average Litecoin transaction has risen from roughly $20,000 on January 11 to $70,000 on January 22, suggesting investors are betting big on LTC.
Litecoin transactions are surging on Bitpay
LTC accounted for 27.64% of BitPay transactions recently, higher than the percentages for Ethereum (11.66%) and Dogecoin (9.23%).
Bitcoin, which accounts for 41.62% of BitPay transfers, is the only coin that has experienced higher usage than Litecoin in recent days, according to a recent tweet from BitPay.
Litecoin's growing use as a payment method compared to other networks is likely due to Litecoin's ability to do quick transactions securely for a very low transaction fee.
LTC Hash Rate Surges to ATH
Last week, the Litecoin network hash rate reached an all-time high of 670 TH/s (terahashes per second) as miners rushed to take advantage of soaring LTC prices.
The LTC hash rate is now around 659 TH/s, having climbed by 85% last year.
Where will the LTC Price go next?
Litecoin has increased by 31% since the start of the year. It last surpassed $100 in early May 2022.
At the time of writing, Litecoin is about $90. Litecoin reached a high of $92 on January 23rd and is expected by some analysts to reach $100 within the next week or two if the LTC market boom continues. 
The asset's price increase over the previous several months may also entice new users to the network if the trend continues. 
The Litecoin Halving is coming
A key reason for the current bullish price action of LTC is the upcoming halving of Litecoin, when its rate of production will be cut in half overnight.
The Litecoin halving is slated for August 3, 2023, only 190 days away, when the block reward will be reduced from 12.5 LTC to 6.25 LTC.
LTC is anticipated to dominate markets in the run-up to the halving, as LTC last had a halving event in August 2019 and no other major cryptocurrency has a halving event sooner. The next major halving after LTC's halving this year is Bitcoin's halving in April 2024.
Since halvings have traditionally been bullish for cryptocurrencies because they make them scarcer, LTC witnessing such a large surge in usage so far ahead of the next halving date is an encouraging indicator for investors, as there is still six months to go before the LTC halving arrives.
As always, this article does not constitute financial advice. You should be sure to do your research and consult a professional financial advisor before making a major investment decision.
To stay up to date on all things crypto, like Xcoins on Facebook, and follow us on Twitter, Instagram, and LinkedIn.