Blog
&nbsp
Crypto News
&nbsp
&nbsp
Bitcoin Hits 5-Month High As Traders Turn Bullish
Bitcoin Hits 5-Month High As Traders Turn Bullish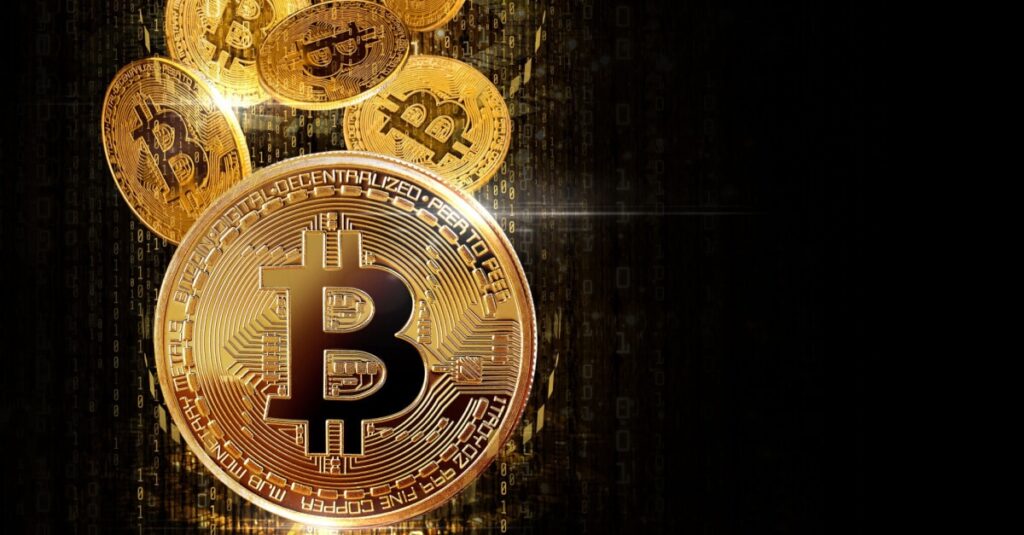 Not even the bankruptcy of one of crypto's largest lending platforms could hold bitcoin back last week as the coin soared above $23,000 for the first time since August 2022.
Despite the Chapter 11 filing of Genesis Global Capital – a moment that had long been expected – cryptos shrugged off the news and continued to climb higher.
Fuelled by PPI figures that continue to show that inflation is being tamed, investors are now anticipating the Fed taking a more dovish stance moving forward.
Elsewhere, a new report showed that the Dogecoin blockchain was one of the best at reducing its carbon output throughout 2022 and the World Economic Forum entered the metaverse.
Traders turn bullish as bitcoin reaches 5-month high
DCG's Genesis Global Capital files for bankruptcy
Dogecoin reduces carbon emissions by 25% thanks to Musk
WEF enters the metaverse and backs CBDCs
Traders turn bullish as bitcoin reaches 5-month high
Despite news of another crypto bankruptcy, bitcoin soared higher last week climbing to a 5-month high of $23,300. The world's leading cryptocurrency has now erased all of the losses sustained from the FTX fallout.
The bulk of bitcoin's move last week came on Friday, which saw the cryptocurrency increase by an impressive 7% over 24 hours. The coin is now up 37% from the start of 2023.
Investors were particularly enthused last week after producer price index (PPI) figures suggested that the Federal Reserve's hawkish monetary policies are continuing to tame inflation.
According to the CME's FedWatch tool, 99.3% of traders now believe that the Federal Open Market Committee (FOMC) will only raise interest rates by 25 basis points at the next meeting on 1st February. This would mark a slowdown when compared to the 50 basis point increase from December.
To accompany bullish momentum, traders within the crypto community were pointing towards bitcoin's promising technicals.
According to the crypto trader, 'Crypto Wolf' bitcoin had recently printed a weekly bullish divergence on the Relative Strength Index (RSI) indicator – a bullish signal that had never occurred before in bitcoin's history.
Within Crypto Wolf's tweet, he stated, "Technicals were there, charts were screaming bottom but as usual majority was in full bear mode."
BTC/USD illustrating bullish weekly RSI divergence
The daily RSI chart is also extremely high – sitting at 86. The daily RSI of bitcoin has not been this high since January 2021, just before bitcoin went on to set new all-time highs in April 2021.
Other altcoins including Ethereum, XRP, and Litecoin also enjoyed the bullish market momentum. From weekly lows Ethereum increased by 9.5%, XRP increased by 11.95%, and Litecoin increased by 9.3%.
DCG's Genesis Global Capital files for bankruptcy
One of Digital Currency Group's largest subsidiaries, Genesis Global Holdco – the holding company of failing crypto lender Genesis Global Capital – filed for bankruptcy last Thursday and becomes the most recent victim of the crash in cryptocurrencies.
After months of speculation regarding the health of the company, the company filed for Chapter 11 bankruptcy in the Southern District of New York.
According to interim CEO Derar Islim, "While we have made significant progress refining our business plans to remedy liquidity issues caused by the recent extraordinary challenges in our industry, including the default of Three Arrows Capital and the bankruptcy of FTX, an in-court restructuring presents the most effective avenue through which to preserve assets and create the best possible outcome for all Genesis stakeholders."
Investors are now concerned there may be contagion as Genesis Global Capital was crucial to the operations of multiple crypto platforms, including the crypto exchange, Gemini.
According to reports, the Gemini exchange, which is run by Tyler and Cameron Winklevoss, is owed over $700 million worth of digital assets. Gemini utilised Genesis to fulfill its "Earn" program, which allowed investors to lend digital assets for a set interest rate. The $700 million is owed to over 300,000 clients from the Gemini exchange.
All creditors, which also includes the mutual fund manager, VanEck, will now have to wait and see if digital assets can be returned.
Fortunately, the Genesis parent company has confirmed that the trading and custody subsidiaries of the company will continue to operate as normal. It also confirmed that it had $150 million to oversee the restructuring of its lending arm.
Dogecoin reduces carbon emissions by 25%
Thanks to efforts from Dogecoin developers and entrepreneur, Elon Musk, the carbon emissions for the Dogecoin blockchain reduced by 25% in 2022.
According to a report completed by Forex Suggest, out of all cryptocurrencies, the meme coin was the third quickest to reduce its carbon footprint in 2022. The coin was only beaten by Ethereum – which significantly reduced carbon output due to the transition to Proof-of-Stake – and Bitcoin Cash.
In comparison to 2021, when the blockchain emitted 1,421 tons of CO2, the blockchain reduced that output to 1,063 tons in 2022. The planting of 5,313 trees would now be enough to offset Dogecoin's total emissions.
To accompany the blockchain's reduced emissions, electricity usage also decreased from 1,897,998 kWh in 2021 to 1,416,731 kWh in 2022.
It is believed that the partnership between Dogecoin developers and Elon Musk has helped to propel Dogecoin's efficiency and could lead to further utility in the future.
Musk has remained consistent in his support of DOGE and the Dogecoin blockchain. He has reiterated multiple times that he believes the blockchain is one for the people and offers far better transaction capabilities when compared with Bitcoin.
Davos 2023: WEF enters the metaverse and backs CBDCs
At Davos 2023, the World Economic Forum (WEF) discussed multiple aspects of blockchain technology, including the metaverse and Central Bank Digital Currencies (CBDCs).
Earlier in the week, the WEF Chairman, Klaus Schwab, confirmed that the WEF had plans to utilise the metaverse to create a virtual meeting place for continued collaboration.
Known as the Global Collaboration Village, Schwab hopes that the virtual world will allow for the creation of a virtual Davos, Switzerland, a place where the organization meets every year.
Rather than the Davos conference only lasting one week, the metaverse version will allow global leaders and organizations to communicate through interviews and conversations all year round.
"This could revolutionise global collaboration", Schwab told Time magazine.
In addition to the metaverse, a panel consisting of multiple central bankers stressed the high expectations they have for CBDCs.
Seen as a bridging asset between digital and private banking institutions, members of the panel noted several advantages but also highlighted the difficulties regarding implementation.
Governor for the central bank of Peru, Julio Verlarde, explained that while these assets provide a solution to the future of payments and credit, standards must be established and private banks must be integrated into the loop.
"CBDC could be the bridge between the new digital economy and the standard economy."
Speakers: Neha Narula, Lieve Mostrey, Lesetja Kganyago, Javier Perez Tasso, Amir Yaron, Julio Velarde, Drew Propson on "In The Face Of Fragility: Central Bank Digital Currencies"
To stay up to date on all things crypto, like Xcoins on Facebook, and follow us on Twitter, Instagram, and LinkedIn.