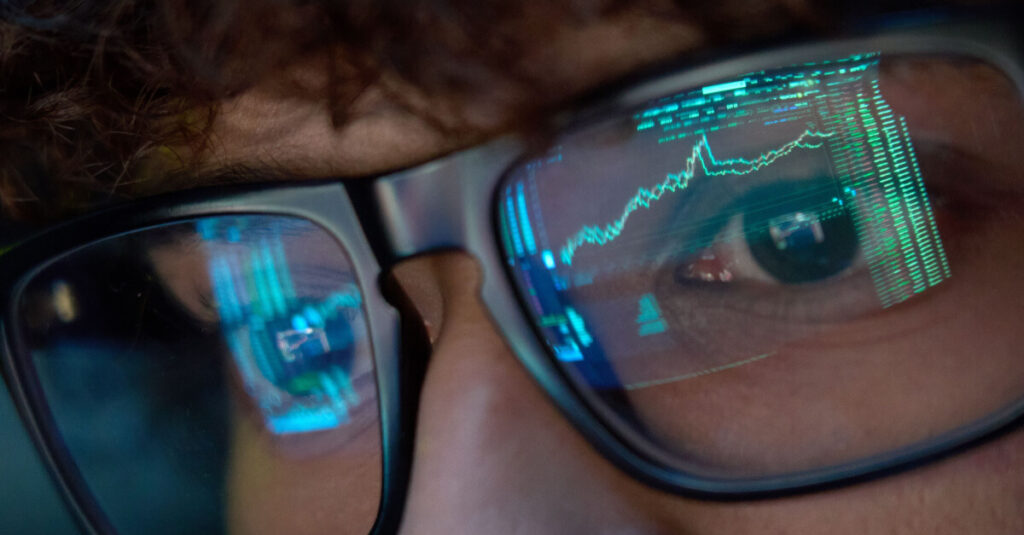 December 12, 2022
Investors Anticipate a Week of Heavy Price Action
Although the world of crypto was rocked by a Lehman Brothers scale event only a month ago, many cryptos have now found a solid base to push higher. However, that stability will be tested this week with the release of crucial macroeconomic data.
All eyes are fixated on Tuesday's November CPI results and Wednesday's Federal Reserve interest rate decision, as both will be pivotal in determining if cryptos can post a December rally or fall to fresh yearly lows.
Alongside economic data, the Founder of FTX, Sam Bankman-Fried, will testify before Congress this week, which may also upset the balance if new revelations are discovered.
Elsewhere, ETH holders have much to look forward to in 2023 as Ethereum developers confirmed that staked ETH withdrawals are a priority for the next blockchain upgrade.
Cryptos gain while stocks tick lower ahead of busy macroeconomic week
FTX founder, Sam Bankman-Fried, to testify before Congress
Ethereum developers target March 2023 for staked ETH withdrawals
Cryptos gain while stocks tick lower ahead of busy macroeconomic week
While stocks collectively dipped for the first time since early October, cryptos maintained ground ahead of what will be a decisive week for all risk-on markets. That appeared to change on Monday morning as cryptos began to join stocks, sliding in value.
As a result of the collapse of FTX, stocks and cryptos severely decoupled in November. However, all investors now look to pivotal US inflation results and the Fed's next interest rate decision, which are set to be released on back-to-back days this week.
On Tuesday, the US Bureau of Labor Statistics will release the latest Consumer Price Index (CPI) figures. While economists expect a reduced November print of 6%, there remains considerable uncertainty over the outcome; a sentiment that was emphasized by the slide of stocks on Friday.
Although stocks sold off, Bitcoin remained firm at $17,000, briefly pushing to a weekly high of $17,300.
While a high CPI print on Tuesday would likely result in a Bitcoin sell-off, a low CPI result could result in a significant rally as it would show inflation had cooled for the fifth consecutive month.
CPI results will then quickly be followed by the Federal Open Market Committee's meeting on Wednesday. The Central Bank will confirm whether the Federal Funds Rate will be increasing for the seventh time in 2022.
On Dec. 9th, according to the 30-day Fed Funds pricing data, 74.7% of traders are expecting a further 0.5% rate hike as the most likely outcome. A sentiment that was echoed by Fed Chair, Jerome Powell, during his last speech on Nov. 30.
However, the remaining 25.3% of traders believe the Fed could maintain a hawkish stance and raise increase rates by 0.75%. A hike that would still result in the Funds Rate falling below the Fed's projections of 5%.
Powell's accompanying speech will also help to inform investors of the likelihood of the Fed's strategy heading into 2023. A continuation of raising interest rates heading into 2023 will likely result in bearish price action for Bitcoin and the crypto market, whereas a more dovish stance could lead to Bitcoin breaking upwards to $18,000.
30-day Fed Funds pricing data that highlights the probability of the next Fed Funds interest rate hike.
FTX Founder, Sam Bankman-Fried, to testify before Congress
The former CEO and Founder of failed cryptocurrency exchange, FTX, is set to testify before a US House Committee on Tuesday, Dec. 13th.
Questions surrounding Sam Bankman-Fried's accountability for the failure of FTX continue to spiral.
The collapse of the exchange resulted in the loss of millions of dollars worth of users' assets, some of which were supposedly mismanaged and used to prop up failing investment firm Alameda Research.
Writing on Twitter, Bankman-Fried said "I still do not have access to much of my data — professional or personal. So there is a limit to what I will be able to say, and I won't be as helpful as I'd like. But as the committee still thinks it would be useful, I am willing to testify on the 13th."
If Bankman-Fried had failed to be cooperative, the chair of the House of Representatives Committee on Financial Services, Maxine Waters, told Reuters that she would be willing to subpoena the Founder.
News of the testimony came days after speculation regarding a revival of FTX circulated on Twitter. The idea for an FTX revival was initially floated by crypto influencer, Ran Neuner, and was subsequently supported by Bankman-Fried.
Neuner suggested firing the FTX exchange back up, reissuing the collapsed FTT token, and then redistributing all profits to token holders.
The thought of a revival was met with both hope and extreme skepticism among other members of the crypto community.
While the FTT token rallied over 47% from renewal signs, many likened the idea to the second leg of a continued scam and many others believed that the FTX brand would forever be tarnished.
FTX's failure and mismanagement continue to cause ripple effects within the cryptocurrency industry. Crypto lending platform BlockFi filed for bankruptcy in late November as a result of losses associated with FTX and was a further stark reminder for investors to leverage a non-custodial exchange, such as Xcoins.
Tweet from Ran Neuner that was questioned by crypto community members.
Ethereum developers target March 2023 for staked ETH withdrawals
Ethereum core developers agreed on Thursday to make staked ETH withdrawals a priority for Ethereum's next upgrade. Known as Shanghai, or EIP-4895, the next Ethereum upgrade is scheduled to take place in March 2023.
According to on-chain intelligence provider, Dune Analytics, there are currently 15,622,503 ETH coins staked within Ethereum's staking wallet, which remain locked as a result of the blockchain's transition from Proof-of-Work to Proof-of-Stake.
As part of the transition from Proof-of-Work to Proof-of-Stake, ETH holders were encouraged to stake ETH coins to support the new Proof-of-Stake network.
After Ethereum's Merge – the transitioning point – operations of the blockchain were handed over to a new network of validators that hold staked ETH coins within the staking wallet. To ensure a seamless transition, all ETH coins could not be withdrawn once staked.
However, after a successful Merge in September 2022, staked ETH coins no longer need to remain locked; a change that developers hope to implement in the next Shanghai upgrade.
Unfortunately, according to developers, the priority on staked ETH withdrawals may mean that other Shanghai updates such as the implementation of EVM Object Format (EOF) and proto-danksharding could be removed if these hinder a March 2023 release.
EOF is an upgrade to Ethereum's Virtual Machine that reads smart contracts, while proto-danksharding is the first step in combining a huge amount of data into Ethereum rollups, which will enable much faster and cheaper transactions.
While both of these updates are incredibly important for Ethereum, after last week's call, the withdrawal of staked ETH appears to be the priority for developers.
Analytics insights regarding Ethereum's Beacon Chain staking wallet.
To stay up to date on all things crypto, like Xcoins on Facebook, and follow us on Twitter, Instagram, and LinkedIn.