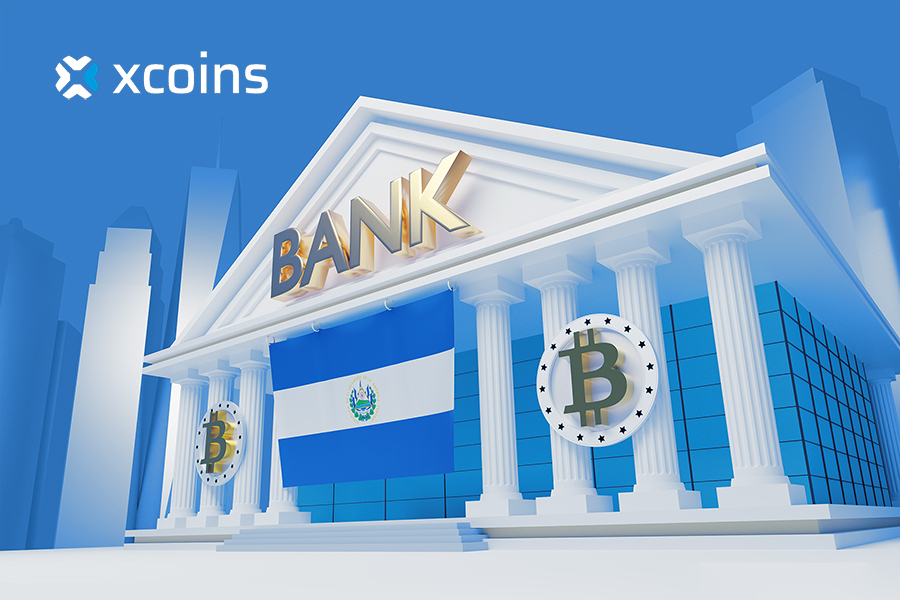 May 23, 2022
Central Bank Representatives From 44 Countries Meet in Pro-Bitcoin El Salvador
In an unanticipated move, representatives from 44 Central Banks gathered in El Salvador last week. The representatives interacted with local Bitcoin adopters to potentially understand its advantages.
During the same week, Ethereum developers at the Permissionless conference provided a date for the long-awaited Proof-of-Work to Proof-of-Stake Merge. 
Elsewhere, Dubai renewed its focus on becoming the next metaverse powerhouse and a luxury watchmaker confirmed that it would begin accepting cryptocurrency payments.
El Salvador hosts 44 countries to discuss Bitcoin adoption
Ethereum developer suggests an August launch for The Merge
Dubai creates a new committee in bid to become a hub for the metaverse
TAG Heuer begins to accept cryptocurrency payments in US
El Salvador hosts 44 countries to discuss Bitcoin adoption
On Monday, the President of El Salvador, Nayib Bukele, confirmed via tweet that 32 central banks and 12 financial authorities would be meeting in El Salvador to discuss a range of technology-focused topics, including the adoption of Bitcoin.
President Bukele went on to list all 44 countries attending the event, which included Paraguay, Angola, Madagascar, Jordan, the Maldives, and Egypt. 
In September 2021, El Salvador became the first country to adopt Bitcoin as legal tender alongside the country's primary currency, the US Dollar. Residents of El Salvador can now legally use BTC to pay debts and taxes. 
Since adoption, the country's treasury has accumulated over 2300 BTC for its reserves, which includes a recent 500 BTC purchase.
The meeting of central banks took place at El Salvador's Financial Inclusion and Funding for SMEs conference, which is focused on improving a range of industries and sectors with technological innovation.
According to reports, while attending the conference central bankers took the opportunity to interact with locals in El Salvador to determine how the adoption of Bitcoin had been handled. Officials met Mama Rosa, one of the first local retailers to start accepting Bitcoin in 2019, and another Bitcoin enthusiast helped them buy a coconut using BTC.
In an encouraging sign for cryptocurrency enthusiasts globally, a Twitter account for the famous Salvadoran Bitcoin Beach posted a video showing the central bankers from all 44 countries shouting the word "Bitcoin".
Ethereum developer suggests an August launch for "The Merge" 
At last week's Permissionless conference, which took place in Palm Beach, Florida, Ethereum developer Preston Van Loon, confirmed on stage that the Merge of the Ethereum blockchain was likely to happen in August 2022.
The Merge, which has been the name given to the moment in time when Ethereum transitions from a Proof-of-Work (PoW) blockchain to Proof-of-Stake (PoS), was postponed in April 2022. 
Although Ethereum developers had originally anticipated completion of the Merge by the end of Q2, Lead Developer, Tim Beiko, revealed that a Q3/Q4 implementation was more likely. 
However, news from the Permissionless conference could mean that Ethereum enthusiasts will not need to wait as long as Q4. According to Van Loon, August could be a realistic target "if everything goes according to plan." Van Loon continued, "it just makes sense. If we don't have to move [the difficulty bomb], let's do it as soon as we can."
A similar sentiment was shared by other Ethereum developers that attended the event. Justin Drake, an Ethereum researcher said that he had a "strong desire to make this happen before the difficulty bomb in August."
The difficulty bomb is a piece of code that will slow down the Ethereum PoW blockchain and encourage miners to swap over to the new PoS network. Before that point, all client developers need to be sure that they can transition to the new mainnet.
If the Merge occurs in August, the Ethereum blockchain will begin to implement the Proof-of-Staking consensus mechanism. The switch is set to make Ethereum 99% greener by reducing energy consumption on a vast scale.
Following a successful launch, the focus will then be on the implementation of shard chains which is the technology that could greatly enhance speed and lower transaction costs. On the Ethereum roadmap this is currently scheduled for early 2023.
Dubai creates committee in a bid to become a hub for the metaverse
In early May, Sheikh Mohammed bin Rashid Al Maktoum, Vice President and Prime Minister of the United Arab Emirates, and Ruler of Dubai, announced that a higher committee would be created to oversee the Dubai Metaverse Strategy.
According to reports, the Dubai Metaverse Strategy seeks to solidify Dubai's position as a center for metaverse technology and advancement. At the time Sheikh Mohammed explained, "we seek to transform Dubai into the world's best city in the world to live, work, and invest. The constant development of government services is vital to achieve this goal and ensure Dubai maintains high levels of global competitiveness".
The higher committee is led by Dubai Crown Prince, Sheikh Hamdan bin Mohammed bin Rashid Al Maktoum who last week confirmed that a sub-committee had been created to track all developments within the digital ecosystem, including trends within the metaverse.
In an interview conducted with local news agency Wam, Sheikh Hamdan said, "The directives of Sheikh Mohammed bin Rashid to form a higher committee to supervise Dubai's future technological developments reflect the importance of facing the future with an open mind. The move will help us fully understand reality and explore unique ideas that will shape a brighter future for Dubai and the UAE, maximizing future business opportunities."
According to reports, it is hoped that the metaverse will grow to account for $4 billion worth of Dubai's revenue by 2030. 
Luxury watch manufacturer, TAG Heuer, begins accepting cryptocurrencies in the US
Following in the footsteps of other luxury brands such as Gucci and Hublot, Swiss watch manufacturer, TAG Heuer, has confirmed that it will begin accepting cryptocurrencies online in the US. 
According to a tweet released by the company on Thursday, US consumers can start to use 12 different cryptocurrencies to complete purchases of its famous watches.
Cryptocurrencies will initially include Bitcoin, Ethereum, Litecoin, Bitcoin Cash, Dogecoin, Shiba Inu, and Wrapped Bitcoin. The company will also accept a range of US dollar-pegged stablecoins including USDP, BUSD, DAI, USDC, and GUSD. The acceptance of digital assets will be facilitated by the cryptocurrency payment provider, BitPay. 
In an accompanying press release, TAG Heuer outlined that the acceptance of crypto for payments will be piloted within the US before expansion worldwide.
The CEO of the brand, Fredric Arnault commented on the news, stating that, "we have been following cryptocurrency developments very closely ever since Bitcoin first started trading. As an avant-garde watchmaker with an innovative spirit, we knew TAG Heuer would adopt what promises to be a globally integrated technology in the near future despite the fluctuations – one that will deeply transform our industry and beyond."
To stay up to date on all things crypto, like Xcoins on Facebook, and follow us on Twitter, Instagram, and LinkedIn.