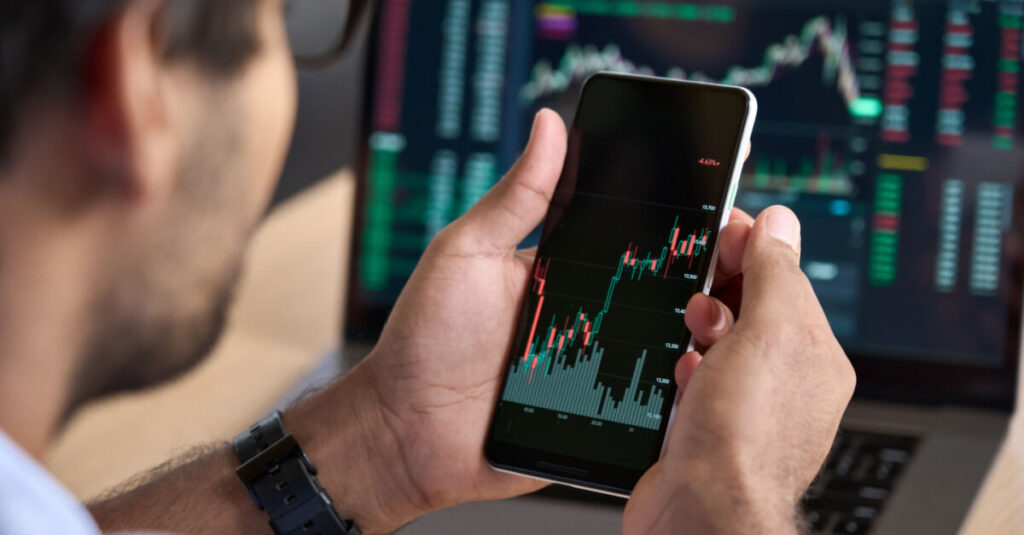 June 29, 2023
Bitcoin is Rising as Traders Anticipate Friday PCE Numbers
Bitcoin, the world's leading cryptocurrency, has experienced a notable uptick, climbing above the key $30,000 level.
Traders and investors are eagerly anticipating the upcoming release of U.S. personal consumption expenditures (PCE) index data due this Friday.
A critical measure of inflation, the PCE index, often directly impacts Bitcoin's price and the overall crypto market.
Buying Bitcoin: Could Now Be the Right Time?
After surging past the $30,000 mark last week, Bitcoin's price has remained stable.
One reason behind this bullish run is the speculation around the potential approval of a spot Bitcoin exchange-traded fund (ETF).
The world's largest asset manager, BlackRock, recently filed for a Bitcoin ETF, further bolstering investor confidence.
Bitcoin's ETF Journey: What Does it Mean for Potential Buyers?
The news of a Bitcoin ETF has resulted in renewed enthusiasm in the cryptocurrency market, making it a suitable environment for those wishing to buy Bitcoin.
An ETF would allow investors to speculate on Bitcoin's price without the need to own the cryptocurrency, thereby simplifying the investment process.
If approved, this could significantly increase Bitcoin's liquidity and demand, likely driving the price higher. Consequently, now could be a good opportunity to buy Bitcoin before this potential surge.
Friday's PCE Index Release: The Catalyst Bitcoin Needs?
A potential price catalyst is looming, with the U.S. set to release its PCE index for May on Friday.
The Federal Reserve's primary measure of inflation, the PCE index's release, could significantly influence Bitcoin's price, along with other major market indices like the Dow Jones Industrial Average and S&P 500.
The Federal Reserve has been combatting high inflation through a series of interest rate hikes since March 2022.
These hikes have led to a drop in prices of risk-sensitive assets, including Bitcoin. However, the digital currency market has rebounded this year, with expectations that the worst effects of the interest rate hikes are behind us.
Lower Inflation, Higher Bitcoin Prices?
Investors are looking forward to a potential easing in monetary policy, which should be more supportive of Bitcoin and other digital assets.
A decrease in inflation, as indicated by the PCE, would be a positive signal for those intending to buy Bitcoin, as it could lead to a delay or reduction in interest rate hikes, providing a more favorable environment for cryptocurrencies.
Thus, this Friday's PCE index release holds significant implications for Bitcoin buyers.
Bitcoin's Resilience Amid Other Cryptocurrencies
While the attention is firmly on Bitcoin, other cryptocurrencies have experienced relatively flat or slightly negative price movements.
Ethereum, the second-largest cryptocurrency, traded around flat, while smaller altcoins like Cardano and Polygon have seen minor losses. Meme coins, such as Dogecoin and Shiba Inu, are also down. This underlines Bitcoin's resilience and its dominance in the crypto market, further reinforcing its appeal to those looking to buy Bitcoin.
Wrapping Up: The Golden Opportunity to Buy Bitcoin?
The current market conditions, coupled with anticipation around the PCE index release and potential approval of a Bitcoin ETF, create a unique opportunity for those interested in buying Bitcoin.
While the cryptocurrency market remains unpredictable, these developments provide a positive outlook. As Bitcoin continues to show resilience and potential for growth, now might be the time to consider an investment in the pioneering digital asset.
Remember, while the promise of profits can be alluring, investing in cryptocurrencies also carries substantial risk. Always consider your financial situation and investment goals, and seek advice from financial professionals before making a significant investment in Bitcoin or any other digital assets.
To stay up to date on all things crypto, like Xcoins on Facebook, and follow us on Twitter, Instagram, and LinkedIn.