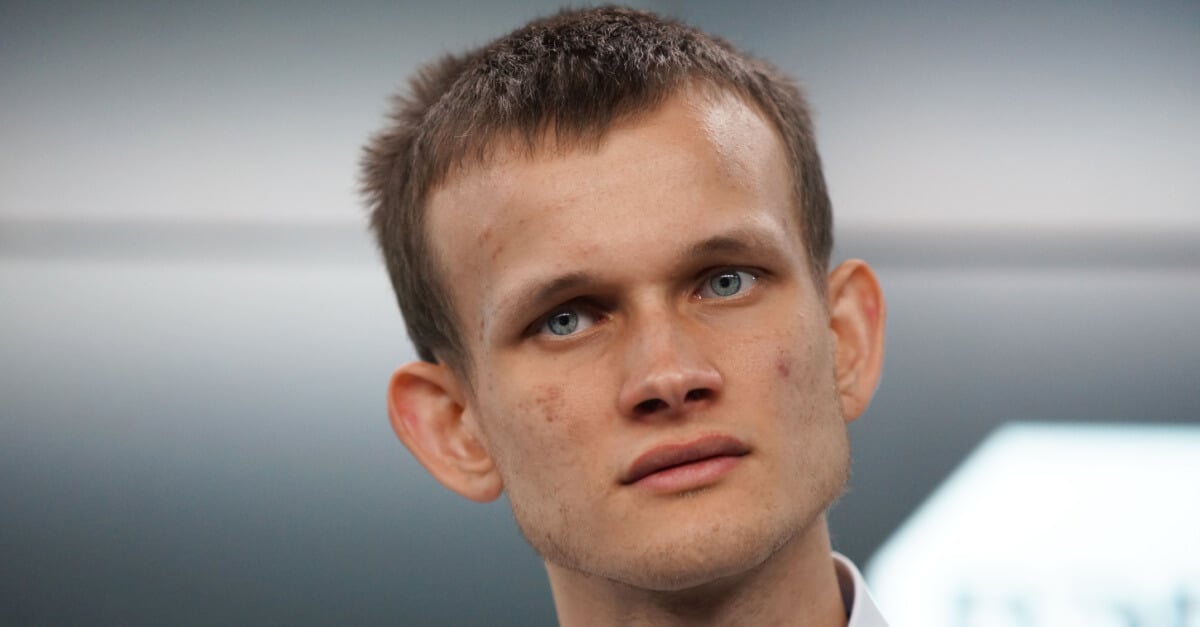 November 6, 2023
10 Fascinating Things You Didn't Know About The Founder of Ethereum
Vitalik Buterin is a computer programmer, writer, and entrepreneur who is famous for being the co-founder of Ethereum. But did you know he also co-founded Bitcoin Magazine? 
If you're living in the crypto space you have probably heard of Vitalik and his huge role in the industry already.
But, there's plenty you likely don't know about him. From his mother tongue to his surprising source of inspiration, we have compiled a list of everything you need to know about the founder of the world's second-largest cryptocurrency.
Vitalik is a digital nomad
Vitalik Buterin was born in Kolomna, Russia in 1994. His parents—Dmitry Buterin and Natalie Ameline—decided to move to Canada for a better life when he was six years old. There he went to the University of Waterloo for his Computer science degree before dropping out to pursue his passion for cryptocurrencies a year later.
In addition to his Russian and Canadian citizenship, Vitalik owns Montenegrin citizenship. That's because in 2022, the Montenegro authorities handed him a passport as part of their effort to attract investments and develop their blockchain sector!
Vitalik does not currently have a permanent residence, as he is a digital nomad and travels around the world to work.
Vitalik started coding at the age of 10
Vitalik's father, Dmitry, worked in an IT company as a software engineer. He sparked young Vitalik's interest in programming and mathematics, which ultimately led to his interest in blockchain technology.
"When I was in grade five or six, I just remember quite a lot of people were always talking about me like I was some kind of math genius. And there were just so many moments when I realized, like, okay, why can't I just be like some normal person and go have a 75% average like everyone else," said Buterin in conversation with Wired Magazine.
As a child, his parents encouraged him to learn the piano and took him skiing, but such activities were not his cup of tea. Buterin's heart lay in programming and, from the age of ten, he started writing his own mini-games.
He continued to excel in his studies and enrolled in a couple of advanced courses, in which he performed well. He even represented Canada at the International Olympiad for Informatics in 2012, coming fourth.
Vitalik's passion for decentralization emerged from WoW
When Vitalik found out that Blizzard, the company in charge of World of Warcraft, had without warning nerfed some of the characters that he had spent a long time collecting, he cried himself to sleep.
The event opened his eyes to the pitfalls of centralized services and set him on the path to creating the world's second-largest cryptocurrency.
Vitalik used to work for $1.5 dollars per hour
Although young Vitalik had been hearing about Bitcoin from his father before 2011, he was initially skeptical about it. He was just not totally convinced about a currency having value without physical backing. So just before he got into university, he got curious about technology and decided to understand it more.
He got a job at Bitcoin Weekly, a blog that focused on then emerging crypto technology. Vitalik was paid five bitcoin per article (that was about $3.50 at the time) which netted him a $45 income per week. He continued working on the blog when he started taking classes at the university. His articles would later lead to him meeting Mihai Alise and co-founding a Bitcoin magazine.
Vitalik dropped out of university after just a year
It was hard for Vitalik to combine both his studies and his long work hours so he decided to quit university. Vitalik wanted to be the first to write about blockchain technology.
"My biggest fear was that if I didn't publish anything, someone else would come up with it and no one would know I'd thought of it first. For me, being first is much more important than money," said Buterin. He traveled around the world for six months and explored crypto projects, and participated in a lot of Bitcoin conferences.

This exposure lead him to the idea behind Ethereum. Vitalik wanted to build more advanced blockchain network, able to do far more than exchange coins. He pitched his idea while he was speaking with a couple of Bitcoin developers at the Bitcoin conference in Miami in 2014.
Vitalik became the world's youngest crypto Billionaire in 2021
Vitalik became the world's youngest crypto Billionaire in 2021 when his Ethereum holdings were worth $1.09 billion at the ether price of $3,278 at the time. This information was confirmed when he publicly posted his ether wallet address.
However, Vitalik recently tweeted that he wasn't a billionaire any longer. This can be seen as a result of the recent bear market in the crypto market that has reduced the Ethereum market cap from around $1.4 billion to less than $600 million.
Vitalik speaks at least 7 languages.
Buterin speaks English, Russian, German, Chinese, Japanese, Korean, and French. Vitalik learned these languages by watching anime on YouTube and playing video games like League of Legends.
Vitalik is not happy about the current usage of NFTs.
Vitalik is worried about how NFTs are being used. He thinks that they can be a tool for fraud, and he's worried about what that could mean for the future of blockchain technology.
In a recent interview with Time magazine, Vitalik made his worries known regarding how the public perception of crypto has gradually been dominated by "overeager investors, the soaring transaction fees, and the shameless displays of wealth".
"The peril is you have these $3 million monkeys and it becomes a different kind of gambling…ultimately the goal of crypto is not to play games with million-dollar pictures of monkeys, it's to do things that accomplish meaningful effects in the real world. There definitely are lots of people that are just buying yachts and Lambos." Here, Vitalik is referring to the Bored Yacht Ape NFT collection that has become a status symbol.
Vitalik is big on philanthropism
An aid worker delivers supplies in Ghaziabad, Uttar Pradesh, India, May 6 2021.
One of the most interesting facts about Vitalik is that he has donated millions of dollars to charities and organizations that are dedicated to the well-being of humanity.
In 2021, Vitalik donated cryptocurrencies worth up to $1.5 billion to several non-profit organizations including a billion US dollars to a Covid Relief Fund in India.
"I've been helping people out with my time and my thoughts, but also financially too", Buterin told Coinbase. "I have started a couple of projects like I helped build the first Ethereum fund."
Vitalik has donated most of his money to charity, especially through the Open Philanthropy Project, which he co-founded with his brother Alex Buterin and friend Matthew Liston. The goal of this organization is to give money away without any strings attached to those who need it most.
Vitalik is known for his eccentric outfits
Being arguably crypto's single most influential known person doesn't stop Buterin from letting his hair down. He is known for showing up at crypto events in unusual attire, for example above, where he was pictured at ETH Denver wearing a bear costume – a head-on reference to the bear market the cryptocurrency he founded was facing.
Wrapping Up
That's it for our intimate tour of Mr. Buterin's life. By now, you probably know more Vitalik Buterin facts than most.
The entrepreneur is certainly quite a character, and his life has taken many twists and turns. From becoming dissatisfied with World of Warcraft to building the second biggest cryptocurrency in the world today.
Inspired to learn more about the cryptocurrency Vitalik created. Click here to learn more about Ethereum, and if you're ready to take the plunge, you can buy Ethereum instantly at Xcoins.

To stay up to date on all things crypto, like Xcoins on Facebook, and follow us on Twitter, Instagram, and LinkedIn.