Blog
&nbsp
Market Analysis
&nbsp
&nbsp
Should You Sell Dogecoin in 2022?
Should You Sell Dogecoin in 2022?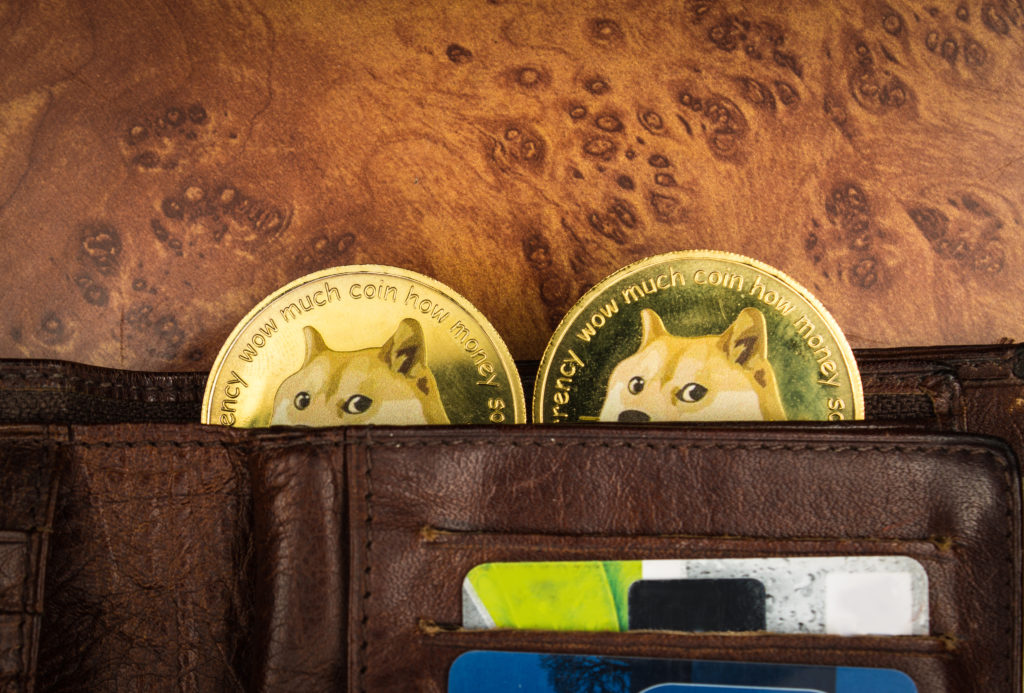 No one could have predicted that this 'joke coin' would have taken the cryptocurrency industry by storm, becoming one of the top cryptocurrencies to invest in, in 2021. However, the crypto market, including Dogecoin, has taken a beating in 2022. So should you sell your Dogecoin, and most importantly, when should you do it?
Some people may get scared of investing in a volatile market such as cryptocurrencies, due to the uncertainties it presents. 
This shouldn't be the case if you are smart about when you decide to buy and sell, and make your trades, based on evidence rather than making hasty decisions in the heat of the moment.
Just as important as knowing when to buy a cryptocurrency, is knowing when the time has come to sell your crypto. 
This is especially the case for Dogecoin, the coin that revealed itself to be a diamond in the rough for crypto investors in late 2020 and rose in value within a short span of time. The coin was worth $0.68 in May 2021, compared to being valued at just under one penny at the beginning of the year.
So far, 2022 has not been a great year for this coin. In February, its price plummeted down to $0.17, and now in April 2022, it is trading at $0.14. So could it be time to sell this 'joke' coin?
Before you sell your Dogecoin in 2022, make sure you ask yourself these questions so as to make a well-informed decision:
1. What inherent competitive advantage does Dogecoin offer?
This is undoubtedly Dogecoin's most common (and legitimate) criticism. This coin's rapid rise in popularity may have left several investors sizeable profits, but thin has been largely thanks to its successful marketing by its adoring fans. However, investors need to ask an important question. What does Dogecoin offer that other coins don't?
Dogecoin's Supply 
There are 133 billion DOGE in circulation with an increase of 5 billion every year. Compared to this, Bitcoin's supply is capped at just 21 million. Given an asset's value is typically tied to its scarcity, this does not bode well for the coin. However, Doge has proven time and time again that when it comes to crypto, all the investing rules are there to be broken.
Doge fans argue that this healthy and sustainable rate of inflation is precisely what makes it a viable currency – just look at the US dollar. Bitcoin's limited supply leads users to hoard it, whereas Doge with its steady growth, lower fees and faster transactions is arguably more likely than Bitcoin to be spent freely in the real world! 
If enough people become Doge converts, despite the rate of inflation, it could still rise in value. But, that's a very big "if".
Dogecoin's Functionality
One of the key factors to assess when it comes to cryptocurrencies is their transactions per second (tps). Dogecoin can process more tps than Bitcoin Mainnet, however it falls short when compared to Ethereum's tps (of 100,000!) given Dogecoin's tps is at just 33.
Moreover, unlike Ethereum and several other cryptocurrencies, Dogecoin cannot be used to create decentralised apps (Dapps) given it has no smart contract capabilities. This might be a problem for Doge given that the growth of Dapps and other functionality have been key reasons coins like Ethereum have shown sustained growth. 
Looking at these facts, Dogecoin fails to deliver solid arguments when it comes to its inherent value. Though, in all fairness, it hasn't exactly tried to. The coin was, after all, created as a joke. After assessing its properties, this becomes quite evident. Dogecoin's value has clearly derived heavily from its marketing and social media influence. This leads us to our next question.
2. Will it continue its fame on social media in 2022?
Dogecoin's rise to fame (and value) was spurred via a number of very public endorsements by well-known names on social media. 
Dogecoin and Elon Musk
Elon Musk was one of the key reasons why this coin kept rising in value, in some instances even surging by 31% following a number of tweets made by the CEO of Tesla and Space X, in February 2021.
Other celebrities have joined in singing praise to this coin since Elon Musk's first tweet about Dogecoin in 2019. Mark Cuban, Snoop Dogg and Gene Simmons have all promoted Dogecoin on their social media channels in 2021, causing the coin's price to rally further.
The downside of investing in such a coin is two-fold. You can reap the rewards of such a rally in a very short amount of time. However, it also leaves your investment's value liable to rise or fall at the whims of a personality. And I think everyone can agree on how risky that can be.
Dogecoin's popularity in 2022: here to stay?
So, will this trend continue? The more celebrities talk about this coin online, the more conversation it will generate online, urging crypto enthusiasts to buy Dogecoin and in turn, keep raising the price higher. 
Before you sell your Dogecoin, it might be a good idea to check whether Dogecoin hashtags are trending, look up international news portals for any new endorsements, as well as join Reddit threads about cryptocurrency to gauge the market sentiment.
3. Will Dogecoin solidify its position as a payments option?
The role a cryptocurrency plays as a viable utility in everyday life is very important in determining the coin's longevity. Dogecoin was created primarily as a payments network, however, it's taken the coin quite a while to start gaining traction in this sphere.
Dogetipbot was founded in 2014 as a way for online communities like Reddit to tip each other by using the coin.
However, in 2017, this service was discontinued as its creator declared bankruptcy, causing its users to lose the coins they had stored in the Dogetipbot system.
In 2021, Mark Cuban, respected entrepreneur and Dallas Mavericks owner, decided to offer Dogecoin as a payment option for the Mavericks tickets and merchandise.
He claimed that he made substantial sales since he started accepting Dogecoin and said that he believes Dogecoin is the strongest cryptocurrency payment, trumping even Bitcoin, due to the strength of its online community. A bold statement to be sure, however such a strong belief in Dogecoin as a payment method is bound to increase the coin's value.
In January 2022, Elon Musk followed suit, offering Dogecoin as a form of payment for its merchandise. In April 2022, Musk continued to promote Dogecoin, this time urging social media giant Twitter to start accepting Dogecoin as payment. 
In this regard, the meme-based cryptocurrency seems to be going strong. Only time can tell whether businesses will continue to adopt Dogecoin, solidifying its position as one of the leading cryptocurrencies.
One thing is clear, despite all its faults, Dogecoin is actually a remarkably practical option for making payments in the real world today. Its lightning-fast transactions and extremely low fees mean it's far better suited than Bitcoin or Ethereum for buying a cup of coffee or a can of coke.
Whether it can scale and continue to be as efficient in the future is another question entirely. Arguably, if you have Dogecoin today and aren't sure what to do with it, the best thing you can do is spend it! 
However, if you're not in a hurry to go shopping with your Doge holdings, Xcoins can help!
How do I sell Dogecoin for cash instantly and securely?
Xcoins.com is a fully licensed crypto exchange that adopts a customer-centric approach to buying and selling crypto. As an xcoins.com customer, you will be able to sell your Dogecoin for cash in a matter of minutes.
All you need to do is: 
Step One: Sign up for your xcoins.com account if you haven't already and complete the verification process.
Step Two: Click on the 'Sell' tab and select how much Dogecoin, or any other cryptocurrency, you may want to sell.
Step Three: Choose how you want to be paid (credit/debit Visa or Mastercard, or via your bank) and we'll send the cash to you within fifteen minutes of payment approval. 
As always, this article does not constitute financial advice. You should be sure to do your own research and consult a professional financial advisor before making any investment decision.
To stay up to date on all things crypto, like xcoins.com on Facebook, follow us on Twitter, Instagram, LinkedIn, and sign up at the bottom of the page to subscribe.
Frequently Asked Questions (FAQs)
Should I sell Dogecoin in 2022?
Ask yourself a number of questions first. Do you think Dogecoin will remain popular on social media? Will it solidify its position as a payment option? And what competitive advantage does it offer over other cryptocurrencies?
How can I sell Dogecoin for cash?
At Xcoins.com you can sell Dogecoin safely within a matter of minutes. Just sign up, choose the amount and how you want to be paid and you will receive your cash after a few minutes.