July 24, 2023
XRP Trade Volume Hits New Highs as 6 Bitcoin Spot ETFs Are Added to Fed Register
Despite a looming SEC appeal, XRP, the once-controversial token, has roared back to life, defying all odds and surpassing Bitcoin in trading volume. 
Meanwhile, the U.S. Securities and Exchange Commission added multiple Bitcoin Spot ETF applications to the Federal Register, signaling a potential breakthrough for the industry. 
As investors eagerly await the SEC's decision, a promising yet audacious proposal emerges from the world of politics: a presidential candidate has vowed to back the U.S. dollar with none other than Bitcoin itself. 
XRP trading outpaces BTC volume despite rumors of SEC appeal
SEC adds 6 Bitcoin spot ETFs to Federal Register for official review
US Presidential candidate suggests backing US Dollar with Bitcoin
XRP trading outpaces BTC volume despite rumor of SEC appeal
In the days following the court's decision, XRP trading has experienced a remarkable surge, surpassing all other cryptocurrencies in monthly volume, as reported by Kaiko, a blockchain information service. 
In a report released on July 17, it was revealed that XRP trading activity had increased by 61% since the court's verdict. 
As a result, XRP accounted for 21% of the global trade volume early in the week, edging out Bitcoin at 20% and Ether at 8% during that period.
Despite the positive outcome for Ripple Labs, the SEC has hinted over the last 7 days that a potential appeal might be placed in response to the ruling. 
According to new court documents, the SEC is "considering the various available avenues for further review" of the case. 
The regulatory body contends that the ruling contradicts fundamental securities laws principles, including the Howey test, which defines investment contracts.
The SEC's stance on a possible appeal came to light in a separate lawsuit against Terraform Labs and its founder, Do Kwon, who was accused of orchestrating a multi-billion dollar crypto asset securities fraud. 
In the response filed on July 21, the SEC asserted that certain aspects of the Ripple ruling were "wrongly decided" and should not be followed. 
The SEC staff is now evaluating the available options for further review and intends to recommend that the SEC pursue such a course of action.
Chair Gary Gensler's recent expression of disappointment over the court's ruling has also added to the uncertainty surrounding XRP's regulatory status. 
While pleased with the court's acknowledgment that XRP is not a security for institutional investors, Gensler remained troubled by the aspect pertaining to retail investors. 
However, although the looming possibility of an SEC appeal hangs over XRP's head it was not enough to prevent soaring trading volume. The coin is now the fourth-largest cryptocurrency by market cap. 
SEC adds multiple Bitcoin spot ETFs to Federal Register for review
The cryptocurrency industry has been buzzing with excitement as the U.S. Securities and Exchange Commission (SEC) has taken another significant step towards potentially approving Bitcoin exchange-traded funds (ETFs). 
Spot Bitcoin ETF applications from several renowned firms, including BlackRock, Fidelity, Invesco Galaxy, VanEck, and WisdomTree, have officially made their way to the Federal Register, marking a crucial milestone in the regulatory process.
The Federal Register, the official journal of the U.S. government, will now serve as the platform for the SEC to consider the proposed rule changes necessary for these Bitcoin ETF applications. 
This publication gives the SEC a designated timeframe of up to 240 days, extending until March 2024, during which they can make a final decision on approval or denial.
The journey towards this stage began when these firms initially filed their applications in June. 
Following concerns raised by the SEC about the adequacy of the previous filings, the exchanges representing the companies filed amended applications. These amendments included naming Coinbase, a prominent crypto firm, as a surveillance-sharing partner, ensuring a more comprehensive and thorough evaluation process.
Adding to the list of applications, Bitwise's spot BTC ETF application was published in the Federal Register on July 18, quickly followed by Valkyrie's spot BTC ETF application, which was added to the list on July 21. 
The SEC now has an initial 45-day window to reach a decision, but they can take advantage of an extension period of up to 240 days to thoroughly assess the applications before finalizing their decision.
While the SEC has allowed ETFs linked to Bitcoin futures since 2021, it has yet to approve a spot investment vehicle directly connected to cryptocurrencies like BTC. 
In contrast, the Volatility Shares Trust launched a leveraged Bitcoin futures ETF in June, which marked one of the first of its kind in the United States.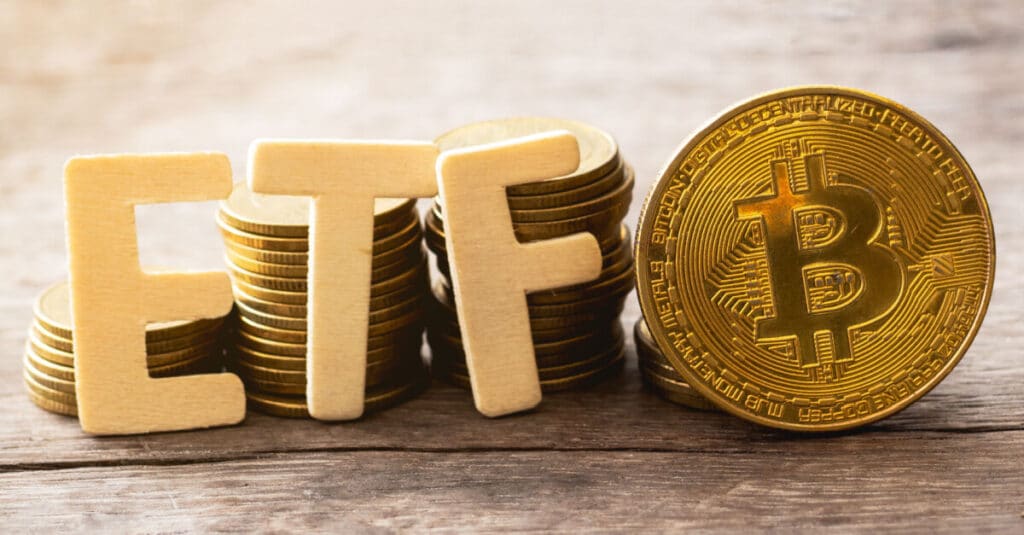 US Presidential candidate promises to back US Dollar with Bitcoin
In a bold move that could potentially reshape the American financial landscape, Democratic presidential candidate Robert F. Kennedy Jr. has vowed to back the US dollar with Bitcoin if he secures the presidency. 
According to a report by, The Street, while speaking at a Heal-the-Divide PAC event on July 19, Kennedy outlined his plan to stabilize the US economy by gradually implementing a backing system using what he termed "hard currency," which includes gold, silver, platinum, or Bitcoin.
Kennedy believed that linking the dollar to these tangible assets could bring back strength to the currency, combat inflation, and usher in an era of financial stability and prosperity for the nation. 
He envisions starting with a cautious approach, initially backing a mere 1% of issued Treasury bills with these hard assets. Depending on the success of the plan, Kennedy expressed willingness to adjust the backing percentage accordingly.
Another significant aspect of Kennedy's proposal is his commitment to exempting Bitcoin profits from capital gains taxes. 
This measure is intended to encourage investment and incentivize businesses to grow within the United States, rather than seeking more crypto-friendly jurisdictions abroad.
The announcements come after Kennedy's appearance at the Bitcoin 2023 conference in Miami on May 19, during which he revealed his willingness to accept political campaign donations in Bitcoin. 
Kennedy's pro-Bitcoin stance aligns with the growing trend among presidential hopefuls to incorporate cryptocurrency-related promises into their campaigns. 
Just a few days earlier, on July 14, Republican presidential candidate and Florida Governor Ron DeSantis made a contrasting commitment to ban central bank digital currencies if he were to become president, stating firmly that it would not be permitted in the United States under his leadership.
To stay up to date on all things crypto, like Xcoins on Facebook, and follow us on Twitter, Instagram, and LinkedIn.