Blog
&nbsp
Crypto Academy
&nbsp
&nbsp
Which Cryptocurrency Wallet is Best For You?
Which Cryptocurrency Wallet is Best For You?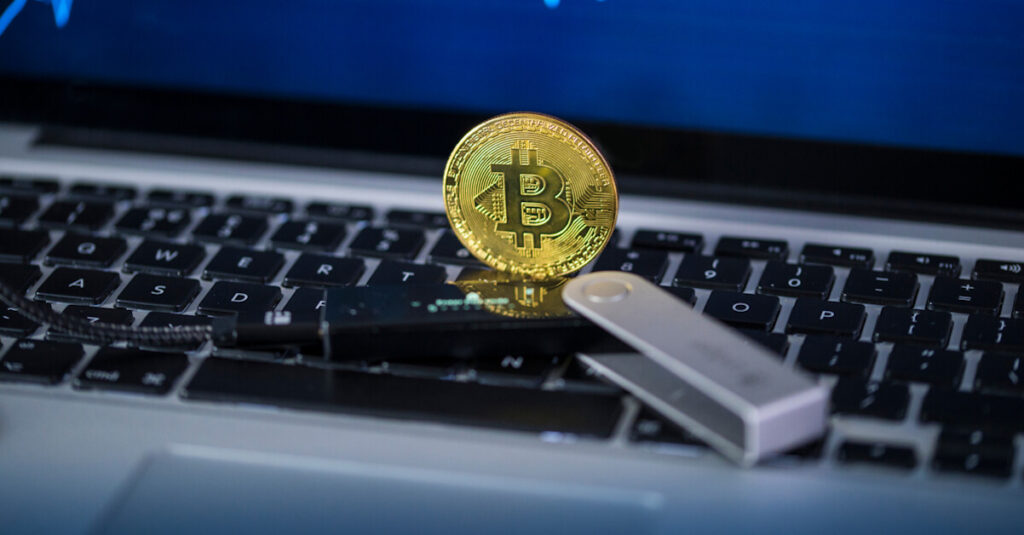 Need somewhere to safely store your cryptocurrency but overwhelmed by the number of options? Then you're in the right place.
What is a cryptocurrency wallet?
A cryptocurrency wallet is the first thing you need to embark on your cryptocurrency journey. A cryptocurrency wallet is simply a device or program that stores your private keys, enabling you to safely and securely store or transfer your cryptocurrency.
Which wallet is best for your needs?
In this guide, we present no less than five different wallets, to help get you started on your hodling journey. We have selected these wallets based on our experience with the aim of offering an ideal selection for those starting out or looking to upgrade.
We've rated each of our picks according to a number of variables such as ease of setup and use, security, cost, and which cryptocurrencies they support. 
Before we delve into them, it's worth noting that our picks purposefully do not include so-called "core" wallets, because we know that today most users like to be able to keep a wide range of cryptocurrencies in their wallets. "Core" wallets are provided by the team behind a specific cryptocurrency that only supports that specific cryptocurrency. We also haven't included any exchanges, because it's wise not to store your cryptocurrency on an exchange if you want full control of your cryptocurrency and optimal security.
But enough with the caveats, let's begin.
Ledger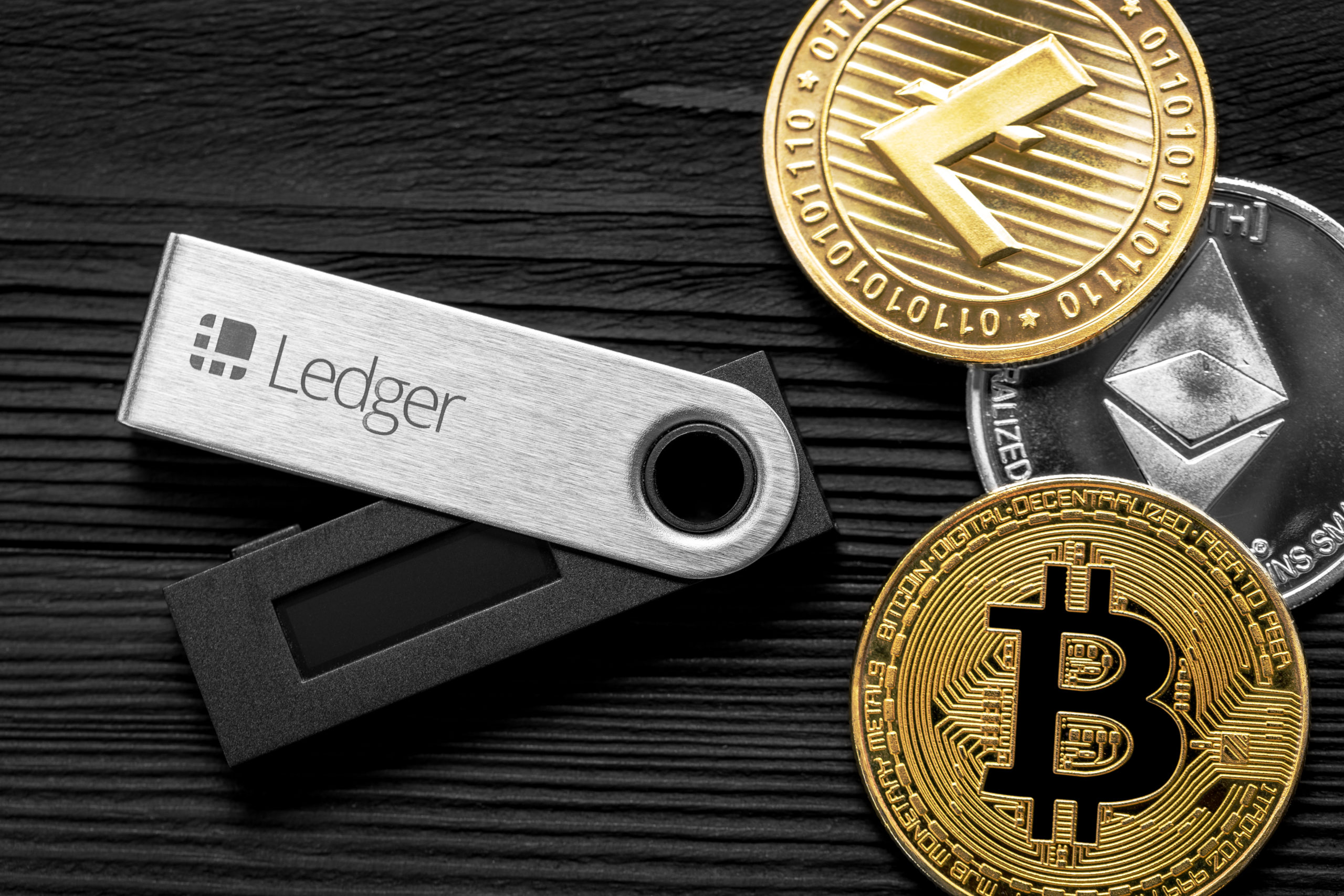 Type: Hardware wallet
The Ledger hardware wallet is available as two different devices, the Nano S ($72) and the Nano X ($145) which can be purchased directly from Ledger. It comes with a PC (Windows, Mac, and Linux) and mobile (Android and iOS) app, with support for over 1100 cryptocurrencies.
Both are hardware wallets providing industry-leading security. As long as you don't lose or damage your device and your backup phrase, your cryptocurrencies are safe! The Ledger Live app requires you to store a 12-word passphrase shortly after installation and setup a PIN which has to be presented at login.
Both ledger devices have several apps (Nano S up to 20, Nano X up to 100) that can be installed and are compatible with over 50 software wallets (including the Exodus) wallet mentioned later in this article). The Nano X also allows you to manage cryptocurrencies on the go, with an 8-hour battery life and Bluetooth connection!
Overall, for those with a bit of cash to spare, the Ledger is a great investment offering you a sleek, secure, and easy to use hardware alternative, with support for most of your cryptocurrency needs!
Rating
Cost: 3/5
Security/Backup: 3/5
Cryptocurrency-availability: 5/5
Ease-of-use: 5/5
Setup: 5/5
Overall: 4.5/5
Trezor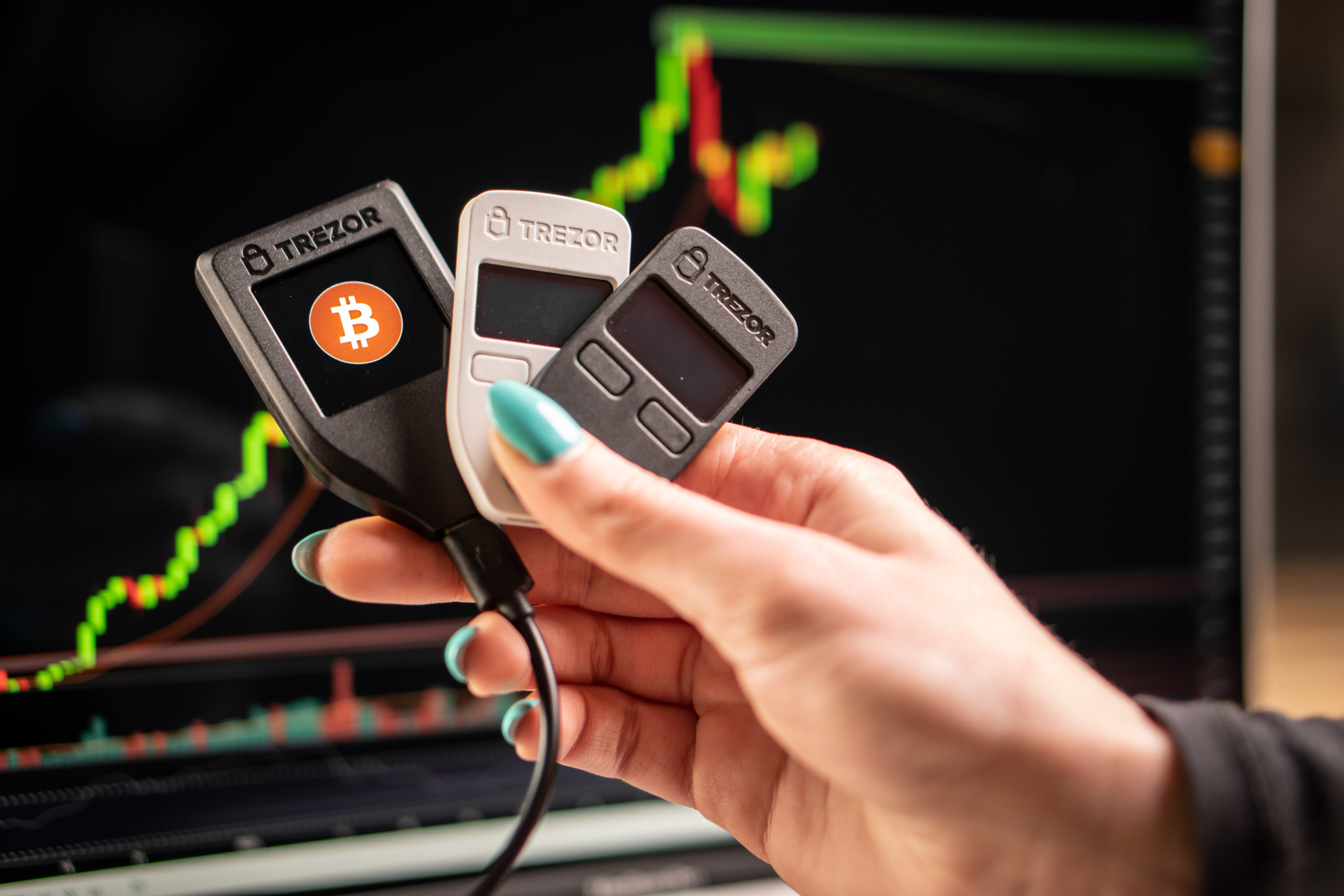 Type: Hardware wallet
The Trezor hardware wallets come in two versions, the Trezor One ($69) and the Trezor Model T ($211). There is a more expensive novelty version of the Trezor One device for $709 to commemorate the 5th anniversary of SatoshiLabs, the company that makes Trezor. The devices can also be purchased as a bundle for a small discount.
The devices support over 1100 cryptocurrencies, with the Trezor Model T device also supporting Ripple (XRP), Eos (EOS), Cardano (ADA), Tezos (XTZ), and Monero (XMR).
The devices come with the innate security of all hardware wallets offering a recovery seed, PIN protection, and a passphrase. Trezor also offers unique features such as Shamir backup, tamper-evident packaging, and a recovery seed card.
Additionally, there are a variety of features including an in-built password manager and encrypted cloud storage, with the Model T even having its own screen so you truly don't ever need anything else!
Both devices are also compatible with third-party wallets, including the Exodus wallet mentioned above.
Overall, the Trezor devices are a super convenient and secure way of managing your cryptocurrencies long-term, with a few handy extra features if you're willing and able to pay a tiny premium!
Rating
Cost: 3/5
Security/Backup: 5/5
Cryptocurrency-availability: 5/5
Ease-of-use: 5/5
Setup: 5/5
Overall: 4.5/5
Exodus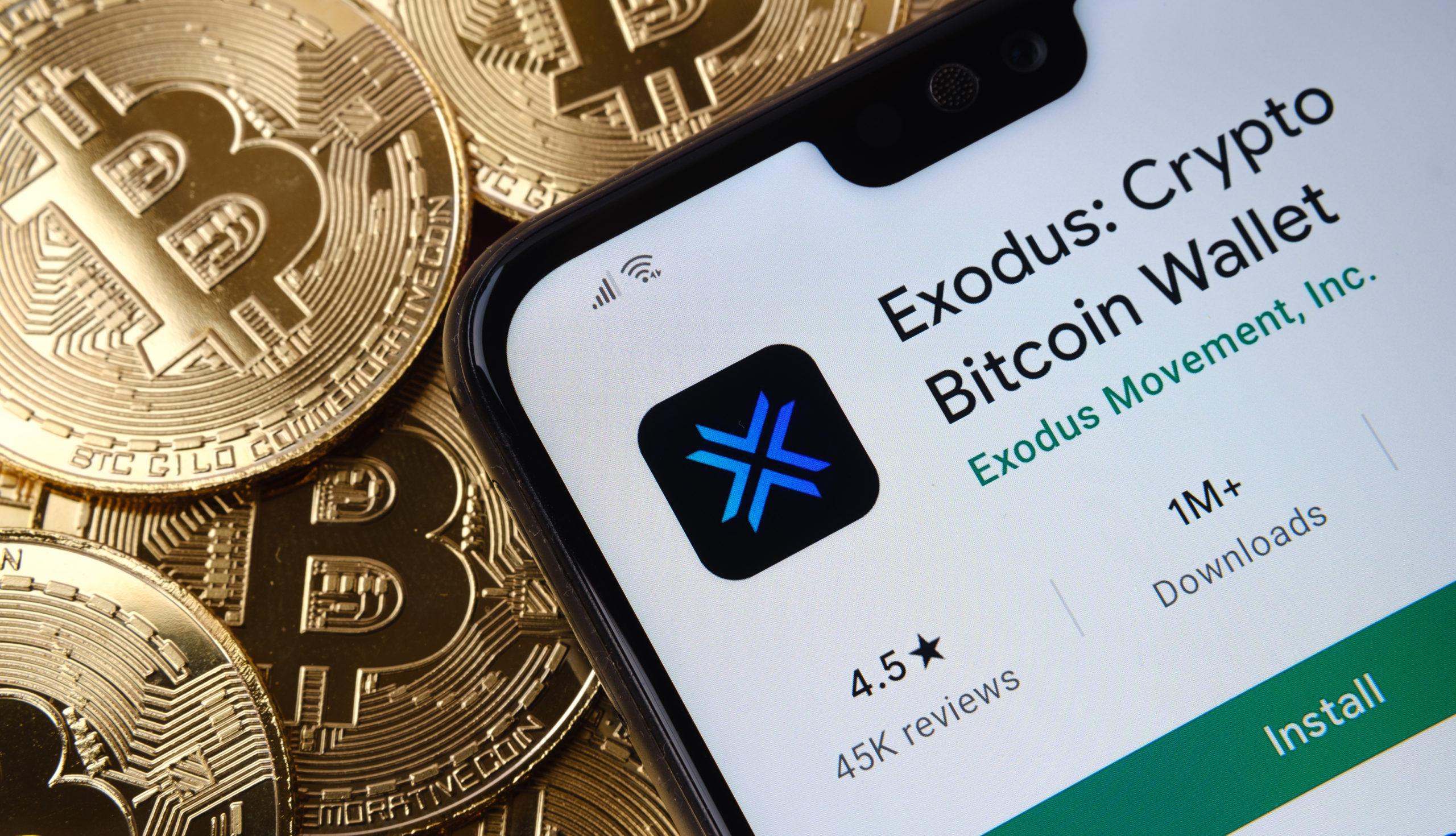 Type: Software wallet
Exodus is a leading software wallet, available as a desktop application (downloadable to Linux, Windows, or Mac OS), a mobile app that can be found on Google's Playstore for Android devices or Apple's AppStore for iOS devices or a USB device provided in partnership with Trezor.
Exodus is free of charge (save the hardware options that start from $79.99) and supports over 100 cryptocurrencies, including Bitcoin (BTC), Ethereum (ETH), and Ripple (XRP). However, a number of top non-ERC-20 tokens such as MIOTA are not supported.
The wallet has a number of security features including two-factor authentication, a 12-word passphrase, an in-wallet lock feature, and an online backup.
Exodus also allows you to manage your private keys and has an in-wallet exchange as well as unique features such as an app-store and portfolio manager.
Exodus is easy to set up for newbies but has advanced features for those looking to upgrade. But be warned, any software wallet is only as safe as your system. If you are storing a large amount of crypto, you should consider investing in a hardware wallet.
Rating
Cost: 5/5
Security/Backup: 4/5
Cryptocurrency-availability: 3.5/5
Ease-of-use: 4/5
Setup: 5/5
Overall: 4/5
Electrum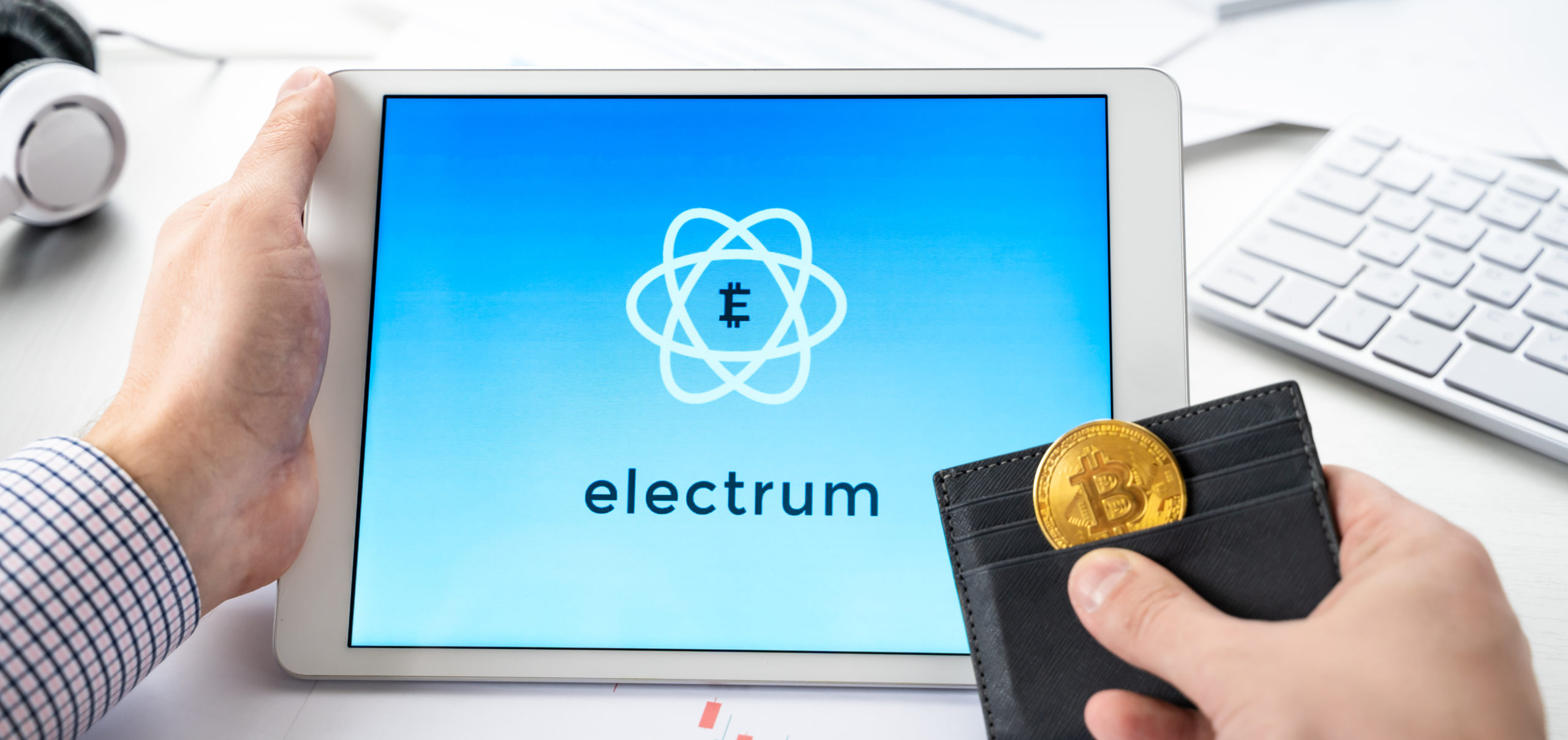 Type: Software wallet
The Electrum wallet is a free-to-use Bitcoin software and mobile (Android) wallet that allows you to fully connect to Bitcoin's blockchain. It is available as a download to Linux, Windows, and Mac OSX, and it is also possible to run the wallet in Python.
Where you sacrifice ease of setup and support of more than one cryptocurrency, you make up in full control and access. For newbies, without blockchain experience, it might prove difficult, but for those enthusiasts with the technical capabilities and longer-term plans, the Electrum wallet could be your crown jewel! Again, be warned if choosing a software wallet, if your computer is compromised then your crypto is at risk.
Rating
Cost: 5/5
Security/Backup: 5/5
Cryptocurrency-availability: 1/5
Ease-of-use: 4/5
Setup: 4/5
Overall: 3/5
Mycelium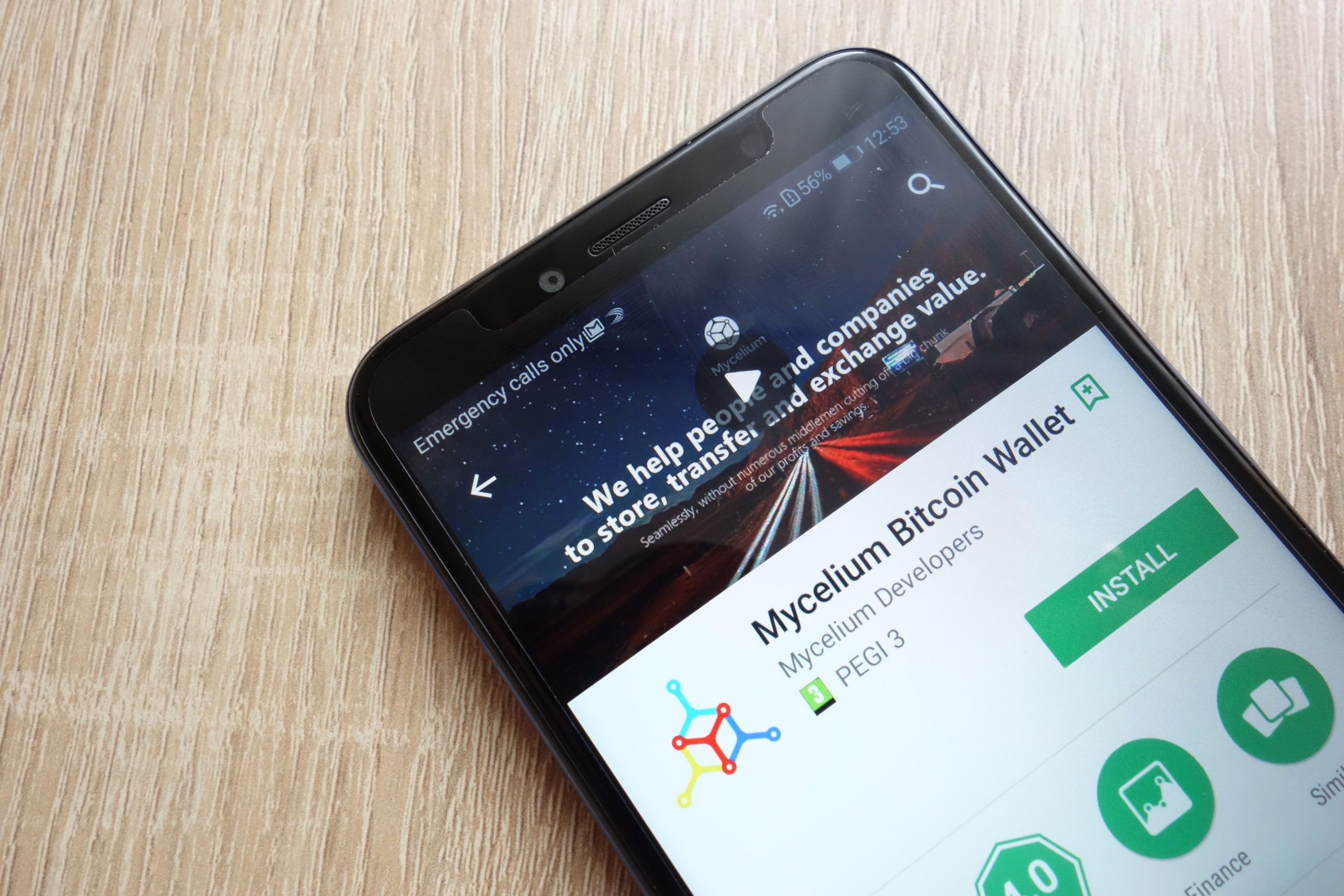 Type: Mobile wallet
The Mycelium wallet is a free-to-use mobile wallet for Bitcoin, available on Google's Play store and Apple's app store.
It has a number of interesting features that let you keep up to date, as well as spend your Bitcoin.
As far as security goes, you can set a PIN code to login and withdraw and make a backup. You can also connect to the Tor network which provides you with a level of anonymity.
Overall, if you're looking for something to do with your Bitcoin bag, Mycelium gives you an entire ecosystem whilst allowing you to store and convert safely and anonymously.
Rating
Cost: 5/5
Security/Backup: 5/5
Cryptocurrency-availability: 1/5
Ease-of-use: 4/5
Setup: 4/5
Overall: 3/5
Disclaimer:
All of the wallets included in this guide have been reviewed based on research done at Xcoins, correct at the time of publication. There are thousands of wallet solutions out there. For obvious reasons, we can't go through them all, so we have picked the wallets we consider the best for beginners and experienced users alike. This guide is just that, a guide. Always do your own research to ensure you are making the best choice for your needs.
To stay up to date on all things crypto, like Xcoins on Facebook, follow us on Twitter and enter your email address at the bottom of the page to subscribe.