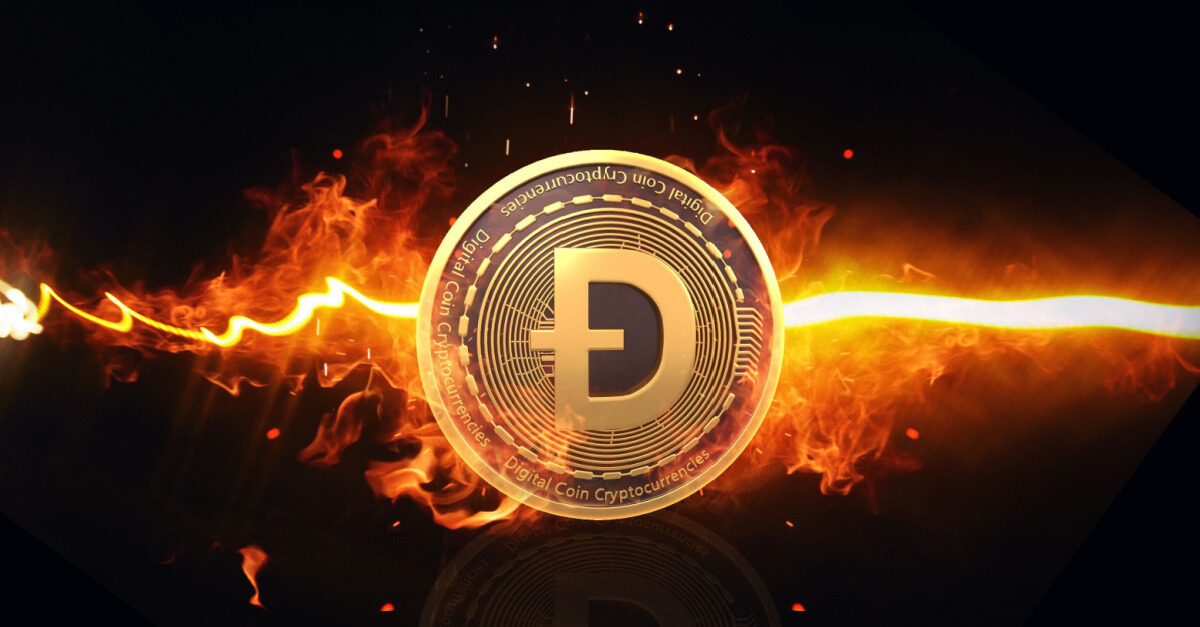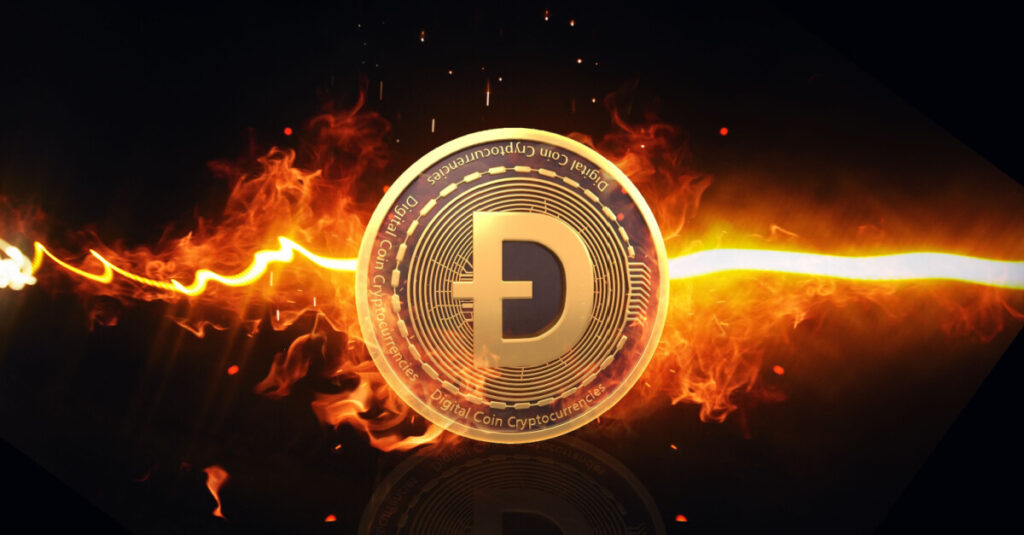 August 22, 2022
Dogecoin Utility Boosted As Unofficial Dogechain Is Released
Although cryptocurrencies were shaken by regulatory uncertainty and stock volatility last week, Dogecoin weathered some of the storms as an unofficial project called Dogechain was released in the hopes of boosting DOGE utility. 
Enthused DOGE holders can now interact with DeFi, NFTs, and gaming applications while using the world's largest meme cryptocurrency.
In other news, the data analysis firm Chainalysis posted a new report that suggested crypto scams were significantly lower during the first half of 2022 when compared with 2021.
Elsewhere, investors tried to unravel why the hedge fund managed by the famous 'Big Short' investor, Michael Burry, sold all of its stocks in Q2.
New Dogechain project brings fresh utility to Dogecoin
Could Dogecoin follow Ethereum and become Proof-of-Stake?
Crypto scams are down 65% in 2022 according to Chainalysis 
Michael Burry, the famous 'Big Short' investor sells all stocks
New Dogechain project brings fresh utility to Dogecoin
A brand new blockchain platform that brings new utility to Dogecoin holders has been released. Known as the Dogechain, the platform aims to take Dogecoin beyond its current capabilities as a means of payment.  
According to Dogechain developers, there is currently no capacity to integrate DOGE with sectors such as decentralised finance, NFTs, and gaming. Dogechain aims to set this right. 
Although it is described as a layer 2 for Dogecoin, the platform has been developed using Polygon Edge, a blockchain software provided by Ethereum's most popular side chain, Polygon. The use of Polygon means that the new Dogechain is compatible with the Ethereum ecosystem.
However, it was made clear by members of the Dogecoin Foundation that the Dogechain project is an unofficial development. According to a tweet from Jens Wiechers, "claims in paid media that Dogecoin launched a "Dogechain" test network are false." The tweet continued to say that the new blockchain platform was also not affiliated with Dogecoin's block explorer that shares the same Dogechain name.
Although being rebuffed by the Dogecoin Foundation, on August 16, Dogechain developers were quick to acknowledge that the platform had already amassed 58,000 wallets and completed over 480,000 transactions.
Upon release of the platform, DOGE prices spiked 14% in 24 hours taking the coin above the latest technical line of resistance at $0.08.
Screengrab from official Dogechain website.
Could Dogecoin follow Ethereum and become Proof-of-Stake?
As the Ethereum Merge edges closer, comparisons between Proof-of-Work (PoW) and Proof-of-Stake (PoS) are becoming increasingly popular. While Proof-of-Stake is undoubtedly more energy efficient there are those that argue Proof-of-Work is far more secure. 
However, excitement for the Ethereum Merge has stirred interest in a proposal that was made by leaders of the Dogecoin Foundation late last year. According to the Dogecoin Foundation's latest trail map, the blockchain could soon be following in Ethereum's footsteps and transition to PoS.
Dogecoin, which currently employs a PoW mining mechanism like Bitcoin, announced in December 2021 that it would be consulting with Vitalik Buterin to work on transitioning the blockchain to PoS. According to a blog post, the intention is to bring in a "Community Staking version of PoS."
Interestingly, this may allow DOGE holders to stake DOGE coins in the PoS model and earn passive income, which may be slightly more enticing than leaving coins sitting idle in a wallet.
According to Buterin, "It [PoS] allows everyone, not just the big users, to participate in a way that repays them for their contribution to running the network while giving back to the whole community through charitable causes." Dogecoin fans are now waiting eagerly to see when this significant upgrade is likely to take place.
After Ethereum's Merge, Dogecoin will be 1 of only 2 cryptocurrencies in the top 10 that rely on a Proof-of-Work consensus mechanism. Bitcoin is, of course, the other.
Tweet from the Dogecoin Foundation that includes Dogecoin's upcoming plans for Proof-of-Stake
Crypto scams are down 65% in 2022 according to Chainalysis
The money collected from cryptocurrency scams is falling according to a new report released by Chainalysis. The blockchain data analytics company published a mid-year report on crypto crime last Tuesday titled "Illicit Activity Falls With Rest of Market, With Some Notable Exceptions."
According to the report, the "total scam revenue for 2022 currently sits at $1.6 billion, 65% lower than where it was through the end of July 2021". Although still too high, the data is encouraging to see and suggests that fraudulent scams are fooling fewer. 
Alongside investors becoming wise to scams, the report also suggested that the reduction in crime could be linked to the overall decline in cryptocurrency prices. Analysts from Chainalysis suggest the drop in market prices has resulted in less "market hype", which subsequently means that scams are less prevalent.
Although some decline is attributed to falling prices, the fact that 2022 seems to be bucking a concerning trend is encouraging to see. However, Chainalysis acknowledged that there was still plenty to be done. In particular, investors need to work on preventing cryptocurrency theft. 
To help prevent malicious parties from stealing cryptocurrencies, it is good practice to use a cryptocurrency exchange that does not hold your private keys, such as Xcoins. After purchase, cryptocurrencies should be directly transferred to a secure personal cryptocurrency wallet.
Line graph comparing the cumulative number of monthly deposits to scams during 2019, 2020, 2021, and 2022.
Michael Burry, the famous 'Big Short' investor sells all stocks
According to the latest filing of Scion Asset Management, Michael Burry, the hedge fund's manager, has sold the majority of stock holdings. The latest move from Burry has turned the heads of investors the world over as he famously predicted and shorted the housing market crash in 2008, netting billions.
During the second quarter of 2022, Scion Asset Management sold long positions on 11 of the US equity positions it held. This included selling stocks in Google's parent company Alphabet, Facebook's parent company Meta, Cigna Corp, Discovery, Global Payments, and Nexstar Media Group. 
Although at the end of Q1 the firm held $165 million worth of equities, by the end of Q2 the firm only held 1 US stock position in a company called Geo Group. Geo Group is a healthcare organisation that is focused on rehabilitation care and recovery.
While the crypto community remains split over whether the bottom is in for the bear market, Burry has been calling for further downside for several months. 
In a tweet posted last week the investor said "Contrary to the internet and the Twittersphere, there have been bear market rallies that eclipsed 50% retracement and led to a lower low. It depends [on] how you define a bear rally and/or a cycle."
In a subsequent tweet, Burry also said "Nasdaq a bull market because it is up 20% off its low? Who makes this stuff up? After 2000, the Nasdaq did that 7 times as it fell 78% to its 2002 low."
Burry primarily points to the amount of consumer credit that has been rapidly increasing over the last year. Instead of slowing down spending due to rising inflation, he suggests that consumers have decided to take on more debt. 
It remains to be seen whether Burry's position will pay off, but due to the correlation between stocks and cryptos, if stock prices fall further it could mean that blue chip cryptocurrencies such as Bitcoin and Ethereum are available at lower prices still.
To stay up to date on all things crypto, like Xcoins on Facebook, and follow us on Twitter, Instagram, and LinkedIn.