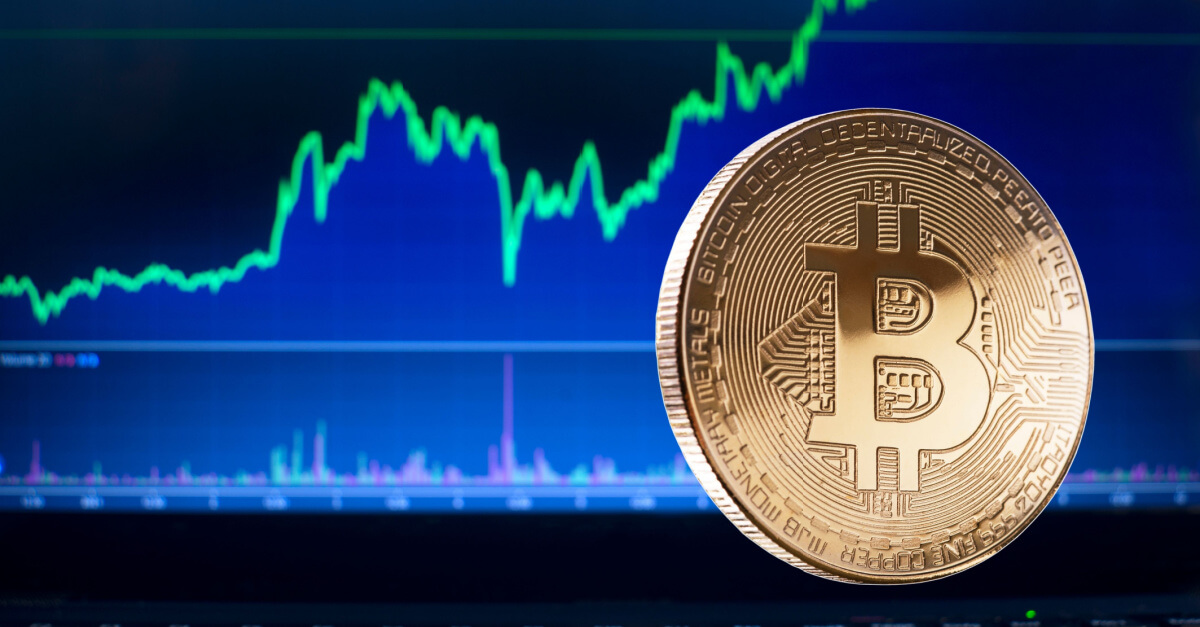 October 2, 2023
Bitcoin Breaks Rektember Curse as Ethereum Futures ETF is Announced
Bitcoin has defied historical trends and surged by 4% to end the traditionally bearish month of September on a high note.
Supported by MicroStrategy and last week's congressional push to accelerate the approval of a Spot Bitcoin ETF, the world's largest crypto broke the dreaded 'Rektember'.
In another corner of the crypto universe, Ethereum achieved an astounding $10 billion in cumulative revenue since its inception in 2015, outpacing tech giants such as Meta and Microsoft in record time.
Moreover, the crypto community witnessed a heartening move by global asset manager VanEck, as they unveiled plans for the VanEck Ethereum Strategy ETF, with a unique twist – 10% of the profits will be donated to Ethereum's Protocol Guild
Bitcoin breaks Rektember curse as MicroStrategy bolsters holdings
Ethereum fees reach $10 billion milestone
VanEck prepares for Ethereum Futures ETF launch with unique twist
Bitcoin breaks Rektember curse as MicroStrategy bolsters holdings
In a week of significant developments for the crypto community, Bitcoin pushed higher to close out the month of September with a 4% increase – a month that has been historically poor for the world's largest cryptocurrency.
Over the past 6-years, Bitcoin has consistently closed down in September. This has led to the name 'Rektember' being adopted by the crypto community. However, with the latest monthly close, the curse has officially been broken.
Michael Saylor's MicroStrategy and an SEC congressional hearing are two catalysts that helped to push Bitcoin prices back above $27,000.
According to a tweet posted by Michael Saylor last Monday, MicroStrategy made a resounding statement by acquiring an additional 5,445 BTC at an average price of $27,053 per Bitcoin.
This purchase, totaling $147.3 million, significantly bolstered MicroStrategy's already impressive cryptocurrency holdings.
As of September 24th, the company and its subsidiaries collectively held a staggering 158,245 BTC. This massive stash had been amassed at an average purchase price of approximately $29,582 per coin. In total, MicroStrategy has invested $4.68 billion in Bitcoin, reaffirming its unwavering bullish stance on the cryptocurrency.
Simultaneously, the U.S. Securities and Exchange Commission (SEC) has been pressed by Congress to approve Bitcoin Spot ETFs.
On Tuesday, a group of US Congress members sent a letter to the SEC requesting that the agency "approve the listing of spot Bitcoin ETF immediately."
The lawmakers debated that the approval of a regulated spot Bitcoin ETF would "increase investor protection" by providing a transparent product for investors to access the world's largest digital asset.
Last month, a court ruling criticized the SEC's rejection of Grayscale Investments' application to convert the Grayscale Bitcoin Trust into an ETF, deeming it arbitrary and capricious.
This ruling has opened the door for potential Bitcoin ETF launches by major financial institutions such as BlackRock, Fidelity Investments, and Invesco.
During a House Financial Services Committee hearing last week, SEC Chair Gary Gensler disclosed that the agency is actively considering the court's decision.
He emphasized that they had yet to make a final decision and didn't want to preempt the commission's deliberations. However, the impending threat of a government shutdown could further delay this crucial decision.
Typically, the fate of ETF applicants would be clearer by mid-October when the SEC decides whether to appeal the Grayscale decision. However, a government shutdown could disrupt these proceedings, potentially delaying the debut of Bitcoin ETFs into 2024.
Finally, in addition to MicroStrategy and promising ETF movements, it was confirmed on September 28th that long-term holders for Bitcoin reached all-time high levels.
Bitcoin total supply held by long-term holders
Ethereum hits $10 billion milestone
Ethereum has achieved an astonishing $10 billion in cumulative revenue since its launch in 2015, outpacing major tech giants in a record-breaking timeframe, as revealed in a recent report by cryptocurrency brokerage firm Caleb & Brown.
In a remarkable feat of growth, Ethereum reached the coveted $10 billion revenue mark in approximately 7.5 years, a milestone that surpassed the time taken by Meta (formerly known as Facebook) by a narrow margin.
Meta, the social media juggernaut, reached this milestone in just over 7.5 years, while tech behemoth Microsoft required an astounding 19 years to achieve the same feat.
The only company to outpace the world's second-largest blockchain is Google.
Ethereum's phenomenal revenue surge has been primarily propelled by fees collected from transactions and various activities conducted on its decentralized network.
This includes payments for utilizing decentralized finance applications, creating and trading non-fungible tokens, executing cryptocurrency transactions, and a myriad of other interactions.
Nevertheless, Ethereum's revenue has experienced a substantial 77% decline in 2023 compared to the previous year, mirroring the broader market downturn in the cryptocurrency sphere.
However, despite this temporary dip, experts are optimistic about Ethereum's long-term prospects.
In a Q2 2023 report published by VanEck, the company suggests that Ethereum's network revenue could witness a monumental increase, soaring from its current annual figure of $2.6 billion to an astonishing $51 billion by the year 2030, provided that adoption of the platform continues to expand at its current pace.
VanEck prepares for Ethereum Futures ETF launch
Global asset manager VanEck announced Thursday its plans to launch the VanEck Ethereum Strategy ETF (EFUT), specifically designed to track the performance of Ethereum futures contracts.
However, what truly sets this initiative apart is VanEck's pledge to donate 10% of all profits from the ETF to the Protocol Guild, a team of over 150 Ethereum core developers.
VanEck's Ethereum ETF, EFUT, is poised to make its debut on the Chicago Mercantile Exchange (CME), becoming the latest addition to the growing trend of cryptocurrency-focused exchange-traded funds.
Unlike traditional ETFs that invest directly in cryptocurrencies, EFUT will derive its value from regulated, cash-settled Ethereum futures contracts, providing investors with a unique avenue for exposure to the world's second-largest cryptocurrency.
The timing of VanEck's announcement is noteworthy, coming just hours after news broke that the US Securities and Exchange Commission (SEC) was expediting the approval of Ethereum futures ETF applications.
Greg Krenzer, a seasoned professional with over 20 years of asset trading experience, will helm the VanEck Ethereum Strategy ETF.
This is not VanEck's first foray into the futures ETF market, as they successfully launched the VanEck Bitcoin Strategy ETF (XBTF) in 2021, providing investors with exposure to Bitcoin futures contracts.
In a community-centric gesture, VanEck has committed to donating 10% of the profits generated by EFUT to the Protocol Guild, a collective of more than 150 Ethereum core developers responsible for maintaining and advancing Ethereum's core technology.
This commitment extends for a decade, underlining VanEck's dedication to the long-term success and sustainability of the Ethereum network.
VanEck's rationale for this decision is grounded in the belief that asset managers should actively contribute to the communities underpinning the cryptocurrencies they invest in.
By giving back to the Ethereum core developers, VanEck aims to acknowledge their invaluable contributions to the crypto ecosystem and encourage other asset managers and ETF issuers to follow suit.
This move by VanEck aligns with a broader trend within the crypto space, as various crypto-native entities, including Lido Finance, Uniswap, Arbitrum, Optimism, ENS Domains, MolochDAO, and Nouns DAO, have previously supported the Ethereum network through donations and grants.
These contributions have collectively raised over $12 million, providing crucial funding for the Protocol Guild's endeavors.
The Ethereum core developers are currently focused on Ethereum Improvement Proposal EIP-4844 (Proto-Danksharding), which promises to reduce transaction fees for layer-2 protocols, enhancing the overall scalability and efficiency of the Ethereum network.
To stay up to date on all things crypto, like Xcoins on Facebook, and follow us on Twitter, Instagram, and LinkedIn.