As Elon Toys With BTC and Doge, Microstrategy Buys the Dip
Bitcoin mining and the associated environmental impact weighed heavily on cryptocurrency markets this week with inaccuracies abounding on both sides of the discussion. Meanwhile, Doge continues to make headway as an unexpected interloper.
Elon Musk rattles crypto markets
MicroStrategy comes out firing and buys the Bitcoin dip
Brand new internet cryptocurrency is launched and secures top 10 spot
Meme cryptocurrency token used to provide $1 billion in COVID-19 relief
April's CPI numbers spook equities and crypto markets
Big-ticket reports to watch out for this week
Elon Musk rattles markets with Bitcoin mining concerns
Elon Musk continued to rattle cryptocurrency markets last week by announcing that Tesla would be halting the acceptance of Bitcoin as a payment method for their vehicles. 
The entrepreneur tweeted on Wednesday saying "we are concerned about rapidly increasing use of fossil fuels for Bitcoin mining and transactions, especially coal, which has the worst emissions of any fuel". He then followed by stating "Cryptocurrency is a good idea on many levels and we believe it has a promising future, but this cannot come at great cost to the environment. Tesla will not be selling any Bitcoin and we intend to use it for transactions as soon as mining transitions to more sustainable energy." 
The announcement came days after the entrepreneur hosted Saturday Night Live, and promoted the potential of cryptocurrencies but caused the Doge price to tumble after calling it a "hustle". On Friday Musk announced that he was working with Doge developers to improve system transaction efficiency.

Last night, Musk was once again back on the Doge train, tweeting its praise.
Even though it was made clear Bitcoin would be remaining on Tesla's balance sheet (now worth $2.5 billion), the remarks from the CEO weighed heavily on the cryptocurrency markets, with Bitcoin falling 20% on the back of the news.  
Bitcoin mining requires huge amounts of computational effort to complete the proof-of-work protocol required for transactions to be processed. However, Bitcoin bulls including Anthony Pompliano, CEO of Pomp Investments, were quick to point out that 75% of Bitcoin miners use renewable energy, with miners financially incentivised to seek out cheaper renewable sources all the time. Bitcoin bulls are seemingly unphased by Tesla's most recent announcement because the company is still long billions of dollars in Bitcoin.
One thing that has become clear over the past year is Elon Musk's ability to manipulate market sentiment on a global scale. Announcements from Musk have been exceptionally fortuitous in the past. 
Many speculators now believe this latest tweet is part of a larger play and more importantly to Musk, yet another piece of amazing Tesla marketing. Many believe that within the year we will see an entry by Tesla into 'super clean' renewable Bitcoin mining. This is merely speculation, but one thing appears clear and that is Dogecoin has become an unlikely winner from Musk's antics.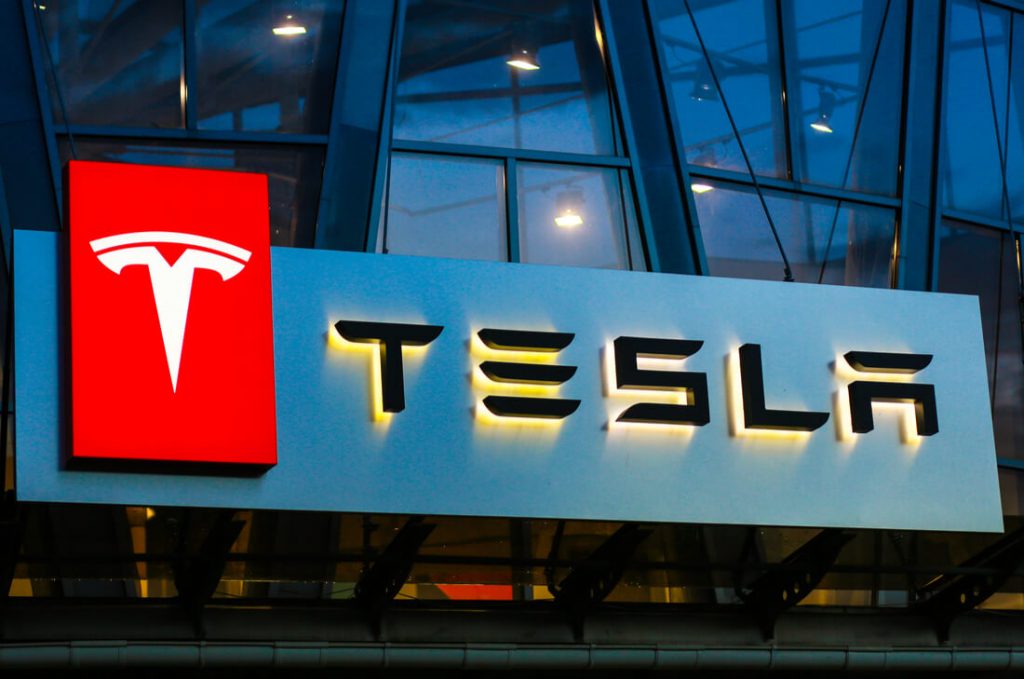 MicroStrategy buys the dip
Michael Saylor, the MicroStrategy CEO, came out firing this week with an announcement that the company had purchased a further 271 Bitcoins, worth approximately $15 million. After markets were rattled by Elon Musk's comments surrounding the negative environmental impacts of Bitcoin mining, MicroStrategy's Saylor quickly jumped into the debate and capitalised on the downturn in prices. 
Commenting on Thursday the CEO said "Bitcoin offers 8 billion people a superior technology to guarantee their human rights to property, as well as a solution to the global problem of inflation and currency devaluation which creates $10+ trillion in economic damage per year. Isn't the fossil fuel mix second-order?".
The average price from Thursday's purchase was $55,387 per Bitcoin. The Nasdaq-listed technology company now holds 91,850 Bitcoins on the company's balance sheet; the largest held by any organisation. 
Is the future of the Internet here?
Exciting innovation continued last week with the launch of a new blockchain and accompanying cryptocurrency token called 'Internet Computer'. Internet Computer is a new blockchain network that aims to completely decentralise the internet. Developers can use the blockchain to build decentralised applications (dApps) and then use the native Internet Computer cryptocurrency token to power the network. This places the new blockchain as a direct competitor to Ethereum, which serves a similar purpose.
Although placing it as a direct competitor to Ethereum, Dfinity, the company behind the new network, says that the blockchain will be much faster and much less costly. By utilising dedicated hardware the system will remain decentralised but can run at web-like speeds. 
After launching last Monday the cryptocurrency token had already amassed enough market value to rank in the top 10 of all cryptocurrencies. The market value initially skyrocketed to $90 billion but has since retreated to below $40 billion. With the excitement surrounding the new protocol, the potential is clearly there, but it will now be a test of time to see what is truly delivered.  
Meme cryptocurrency provides a source of relief to help India fight COVID-19
Meme cryptocurrency tokens have exploded in popularity over the past few weeks, popularised by the success of the originally 'joke' cryptocurrency, Dogecoin. With Dogecoin entering the top five cryptocurrencies, other 'copycat' tokens have begun appearing on the cryptocurrency markets.
One such token is called Shiba Inu (SHIB) and made headlines this week thanks to a relief donation from Ethereum's creator, Vitalik Buterin. Taking inspiration from Dogecoin, Shiba Inu, named after the Japanese breed of dog, was created in 2021 as an experiment in decentralised community building. At the point of creation half of all SHIB tokens were sent via an unsolicited transaction to Vitalik Buterin's public wallet to provide a level of scarcity. However, the Ethereum founder made it clear that developers were barking up the wrong tree.
Last week, Vitalik donated the meme cryptocurrency holdings, which at the time were worth $1.5 billion to several non-profit organisations. This included a $1 billion donation to a COVID-19 relief fund in India. 50 trillion SHIB, worth $1.14 billion were exchanged in the transfer. 
Although resulting in a 30% crash in the price of SHIB, the donation will undoubtedly go towards saving thousands of lives. India has been reporting 350,000 COVID-19 cases a day, with over 3,500 fatalities in the last two weeks.
Bitcoin vs Inflation
Inflation worries were stoked this week with the release of April's consumer price index (CPI) figures. Last Wednesday figures released showed CPI had increased by 4.2% on the year; the fastest inflation rise seen in 13 years. 
The significant increase spooked equity and cryptocurrency markets with many investors believing this may lead to the US Fed's monetary policies being eased throughout the remainder of the year. Any uncertainty regarding monetary policies is usually met by a risk-off stance, which includes investors unwinding positions in Bitcoin.
Economists are concerned that if the Fed has to ease policies it will lead to increasing interest rates, which may continue well into next year to combat inflation. Higher interest rates will likely have a negative impact on stock prices.
Mark Zandi, chief economist at Moody' Analytics weighed into the discussion this week by stating "It has pandemic written all over it. Businesses are just normalising their pricing which they cut during the pandemic. Having said that, underlying inflation is very sturdy. It's firm. The Fed wants to get inflation up, but obviously, when you're in the middle of it, you're going to start drawing lines and worry that the acceleration isn't what you exactly want and we're going to overheat." 
The rise of inflation is actually seen by some analysts as positive news for Bitcoin holders. Bitcoin is widely recognized as a form of 'digital gold' that acts as a hedge against uncertain future monetary policies, the resulting increasing interest rates could ultimately lead to a cascade of devaluing fiat currencies; the perfect storm for a scarce asset like Bitcoin.
Big-ticket reports to watch out for this week:
Monday – China Retail Sales 
Tuesday – Japan GDP (QoQ), Reserve Bank of Australia Meeting Minutes, UK Unemployment Rates, Euro GDP (QoQ & YoY), US Building Permits Change 
Wednesday – UK CPI (MoM & YoY), Bank of Canada CPI (YoY), US FOMC Minutes 
Thursday – Australia Unemployment Rate, New Zealand Budget Release, China Interest Rate Decision, Euro President Largardes Speech, US Initial Jobless Claims
Friday – Australia Retail Sales (MoM), Euro Markit Manufacturing PMI Composite, UK Markit Services PMI, UK Markit Manufacturing PMI, Canada Retail Sales (MoM), US Existing Home Sales (MoM)
To stay up to date on all things crypto, like Xcoins on Facebook, follow us on Twitter and LinkedIn and sign up at the bottom of the page to subscribe.