Blog
&nbsp
Bitcoin
&nbsp
&nbsp
Funding Your Bitcoin Casino Safely & Easily
Funding Your Bitcoin Casino Safely & Easily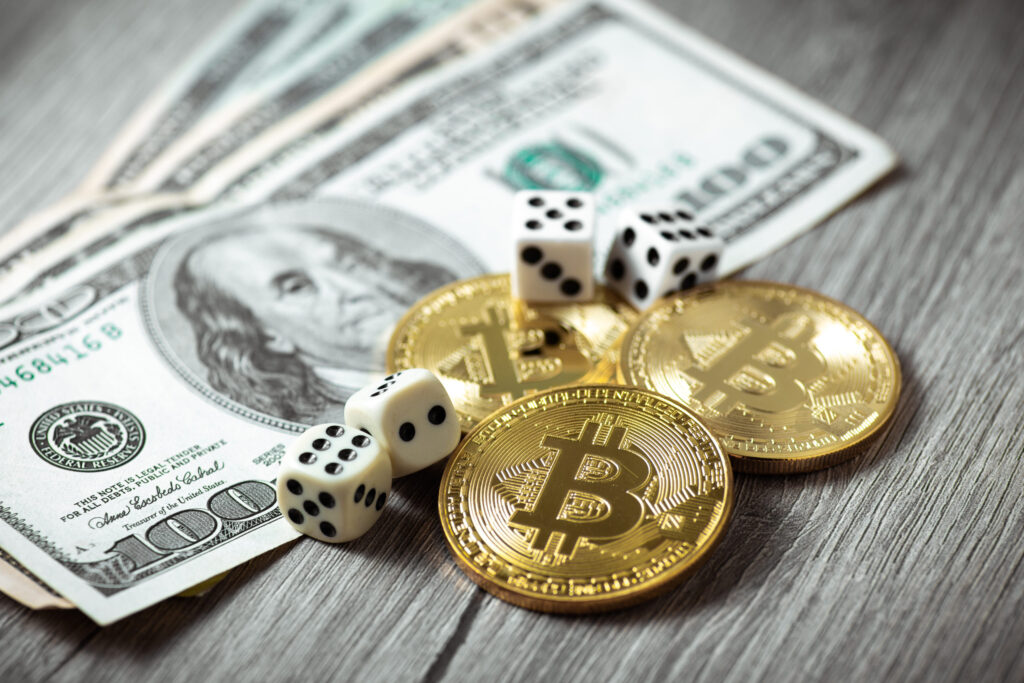 Online casinos have become one of the most popular forms of online entertainment recently,  exploding onto the scene since CryptoLogic launched the first online casino in 1996.
It is no surprise then that as soon as Bitcoin and other cryptocurrencies started reaffirming their position as the new digital currency, crypto casinos, or as they have been dubbed Bitcoin casinos, started popping up over the internet and are still gaining ground in popularity today.
Bitcoin casinos offer online gambling lovers the opportunity to play online casino games or place sports bets using an alternative form of payment: funding their crypto casino account with Bitcoin and other cryptocurrencies.
In this article, we will look at the different cryptocurrencies supported by bitcoin casinos, safety precautions to consider before trusting an online casino with your crypto, and how to fund your bitcoin casino account.
What are the other cryptocurrencies supported?
While Bitcoin is the undisputed king of cryptocurrency, Bitcoin casinos are not solely devoted to accepting Bitcoin. More and more crypto casinos are recognizing the value of accepting altcoins as forms of payment, with some casinos accepting up to 11 cryptocurrencies.
The most popular cryptocurrencies used as forms of payment at crypto casinos apart from Bitcoin are Ethereum, Bitcoin Cash, Dogecoin, and Litecoin. This, of course, makes sense given they are the most widely used cryptocurrencies.
You can find these cryptocurrencies at leading online crypto exchanges, including Xcoins.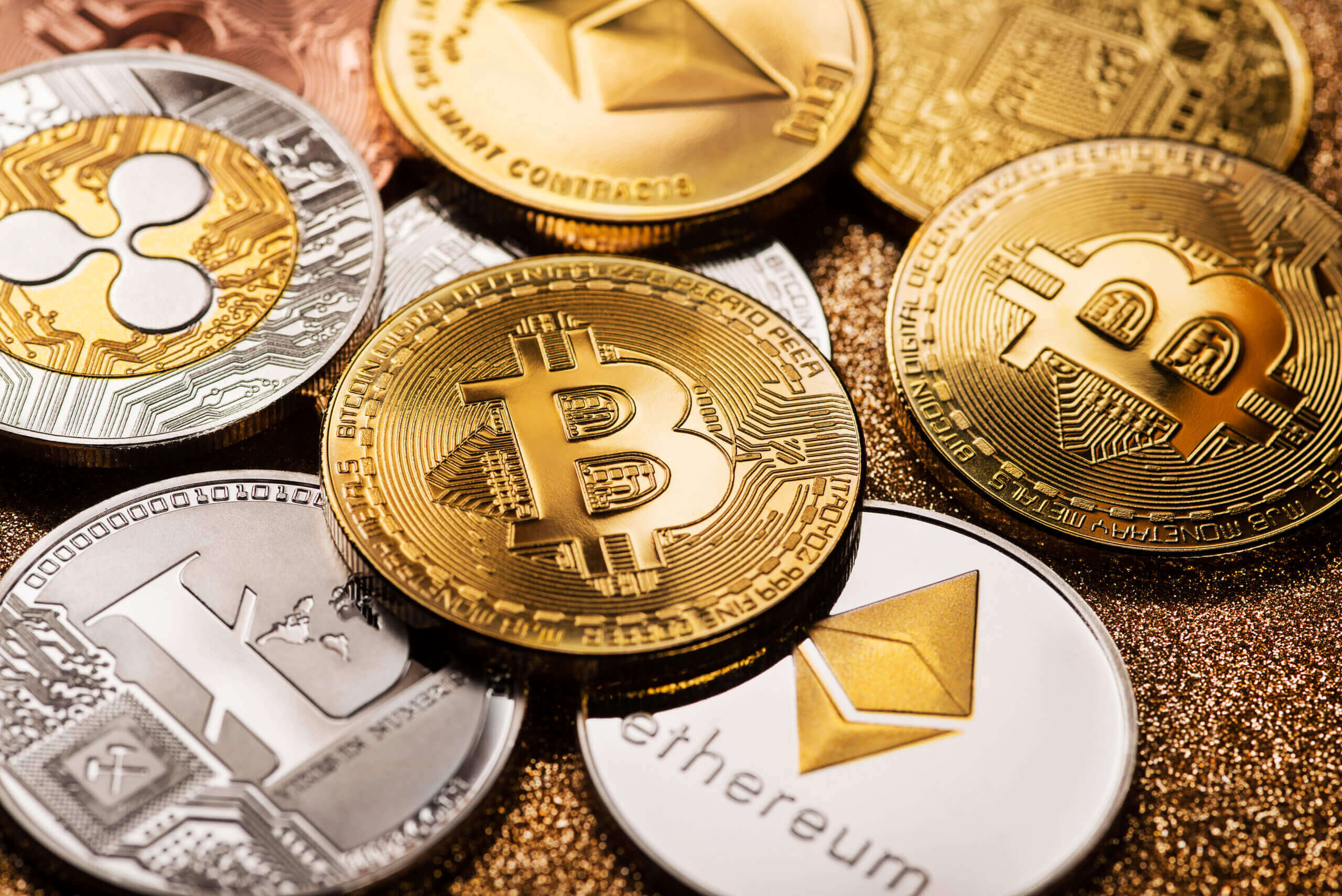 Bitcoin Casinos: Are They Safe?
Anytime you decide to trust an online business with your money, including your cryptocurrencies, it should be your priority to do a safety background check on the company and make sure that you take all the necessary precautions to safeguard your money.
When it comes to bitcoin casinos, one of the most important things you need to look at when it comes to safety is; whether they are licensed or not.
A crypto casino can be licensed by several regulation boards worldwide, each having its own system in place to protect the customers that play on these online casinos.
Before you fund your account with any crypto casino, it is recommended to look at the license it holds, if any. You can usually find this at the bottom of the casino homepage in a smaller font or in the casino's Frequently Asked Questions (FAQ) page.
Below are three of the most trusted authorities who issue gambling casino licenses within the industry. 
United Kingdom Gambling Commission: this public body is regulated by the UK government and is responsible for providing licenses and monitoring the businesses that provide gambling in Great Britain. Its mission is to 'safeguard players and the wider public by ensuring gambling is fair and safe'. 
Malta Gaming Authority (MGA) is one of the regulatory authorities that has issued the most gambling licenses worldwide. Its aim is to protect vulnerable and minor players by 'ensuring gaming is fair and transparent.
The Curacao Gaming Control Board is another regulatory board that has a large number of licenses under its care. Most bitcoin casinos have been issued a license from this regulatory body which strives to 'ensure that all gaming is conducted honestly, responsibly, competitively and free from criminal and corruptive elements'
If you have any query or complaint when using a crypto casino, especially before you fund your account, prevention, as always, is better than cure.
This is why it is recommended to reach out to the licensing authority that has licensed the crypto casino you have chosen and ask them any questions or raise any doubts you need to be clarified.
How to fund your crypto casino with Xcoins
Funding your crypto casino directly with Bitcoin or any other cryptocurrency is a very straightforward process with Xcoins.
If you are a new customer you can benefit from 0% processing fees on your first order when you verify your account. The verification process at Xcoins is smooth and hassle-free as our friendly customer service team is available 24/7 to help you with anything you may need.
And, you'll be happy to know that Xcoins will process your order within just 15 minutes of payment approval!
At Xcoins, you can buy crypto instantly using your credit or debit card, Apple Pay or Google Pay, SEPA bank transfer if you are in the EU, and Faster Payments bank transfer if you are in the UK.
Just follow the below steps:
Step One: Don't have an Xcoins account yet? No problem, it's easy to register. Simply "Sign Up" and complete the verification process.
Step Two: Once your account is up and running, click "Buy Bitcoin".
Step Three: Purchase Bitcoin by choosing how much you want to buy and the currency you want to buy it in. 
Step Four: Select your preferred method of payment.
Step Five: Enter the Bitcoin casino's Bitcoin wallet address, so we know where to send your purchase.
Step Six: Click "Complete Payment".
That's it, your Bitcoin will be at the crypto casino of your choice within 15 minutes and you can start playing almost instantly!
Sign up or log in now to enjoy 0% fees on your first order and buy Bitcoin and other cryptocurrencies instantly and securely. 
This article does not constitute financial advice. You should only invest and play the amount of crypto you are willing to lose. Make sure you do your own research and consult a professional financial advisor before making any investment decision.
To stay up to date on all things crypto, like Xcoins on Facebook, and follow us on Twitter, Instagram, and LinkedIn.