Ethereum Hard Fork Date Confirmed and Visa Crypto Card Payments Reach Record Heights
In a week where the Ethereum hard fork date was announced, find out which leading investment bank continues to place Ether above all other cryptocurrencies. Elsewhere, Visa announces that cryptocurrency card payments have exceeded $1 billion for the first half of 2021, and the UFC secures a $175 million cryptocurrency-backed sponsorship deal.  
Ethereum hard fork upgrade moved to August 4th
Goldman Sachs bullish on Ether
Visa crypto-card payments top $1 billion
Square Inc confirms the development of hardware wallet
UFC secures cryptocurrency sponsorship
Big-ticket reports to watch out for this week
Ethereum hard fork scheduled for August 4th
Ethereum dominated the news last week as the crypto community was notified that the highly anticipated London hard fork, which is part of the wider Ethereum 2.0 upgrade, is set to launch on the 4th of August 2021. 
August 4th is a slightly delayed launch in comparison to the planned July release date but the developers of Ethereum now appear to be happy with the results from three of Ethereum's testnets. Since early 2021, the coding for the upgrade has been uploaded to several of Ethereum's testnets to check for weaknesses. That code was uploaded to the final testnet last week. 
James Beck, Director of Content at the Ethereum development company Consensys, confirmed the decision that had been made by Ethereum developers. "Client teams have come to a soft consensus to initiate the London upgrade at block 12,965,000, which is expected around August 4th."
The upgrade aims to target the high gas fees that have plagued the Ethereum blockchain at times of congestion. A new base fee model for gas fees will replace the auction-like model that currently exists. In the present system, users can outbid one another to enter transactions within the next block of the blockchain. This inevitably causes Ethereum gas fees to skyrocket at times of heavy use. After the upgrade, a corresponding base fee will apply to all transactions within each block.
The new base gas fee will also be burned after each transaction is completed. As a result, the upgrade is greatly anticipated by investors, as it could result in a deflationary effect for Ethereum's native cryptocurrency Ether (ETH). Some in the community speculate that the deflationary effect could be amplified when the blockchain moves to a Proof-of-Stake consensus mechanism once Ethereum 2.0 is live.  
Goldman Sachs bullish on Ether
The investment bank Goldman Sachs has suggested that Ether has the potential to topple Bitcoin as the number one store of value. Outlined within a report written by Business Insider, the company sees far greater upside in Ethereum when compared with all other digital assets. As the most prominent development platform for smart contracts the cryptocurrency "has what it takes to unseat bitcoin as the dominant store of value."
Although bullish on Ether the bank outlined that it continues to see cryptocurrencies as inferior to gold. "Gold competes with cryptocurrencies to the same extent that it competes with other risk assets such as equities and cyclical commodities," the statement reads. "We see gold as a defensive inflation hedge and 'crypto' as an inflation risk hedge."
Visa crypto-card payments top $1 billion
The global payment provider Visa released a report last week stating that over $1 billion worth of cryptocurrency had been spent using cryptocurrency-backed cards within the first half of 2021. While exact figures were not released the figure is far higher than expected. 
Visa's CFO Vasant Prabhu was interviewed by CNBC during the week. "We are doing a lot to create an ecosystem that makes cryptocurrency more usable and more like any other currency. People are exploring ways in which they can use cryptocurrencies for things they would use normal currencies for. There are lots of issues in terms of volatility, etc. But that's up to the owners of cryptocurrencies to manage and track."
The CFO continued to comment that Visa has seen a significant increase in customers utilizing Visa cards to make purchases via cryptocurrency exchanges and that trend does not appear to be diminishing. 
The company also announced that it would be adding the FTX cryptocurrency platform to its Fintech Fast Track Program. The move is intended to make cryptocurrency more user-friendly for consumer and business spending. The company continues to work towards cryptocurrency adoption and now facilitates the use of cryptocurrencies at over 70 million merchants worldwide.
Square confirms plans for hardware cryptocurrency wallet
The CEO of digital payments firm Square, Jack Dorsey, confirmed that the company would be embarking on the creation of a hardware cryptocurrency wallet. After Jack initially suggested the idea during the Miami-hosted Bitcoin conference 2021, the company has now officially approved the plans. 
A tweet from Square's hardware lead, Jesse Dorogusker, was posted on Thursday. The tweet reads: "We have decided to build a hardware wallet and service to make bitcoin custody more mainstream. We'll continue to ask and answer questions in the open". After retweeting the message, Jack Dorsey added, "we're doing it #Bitcoin".
Hardware wallets are often recommended as the most secure way to store digital assets. They are a form of cold storage, which keep private keys offline. This removes any risk of funds being hacked and stolen. They are usually developed in the form of physical USB devices.  
The focus of the wallet towards Bitcoin is clear but it is currently unclear whether the hardware wallet will cater for altcoins. Nevertheless, the work towards a mainstream bitcoin wallet is encouraging and will only encourage cryptocurrency adoption.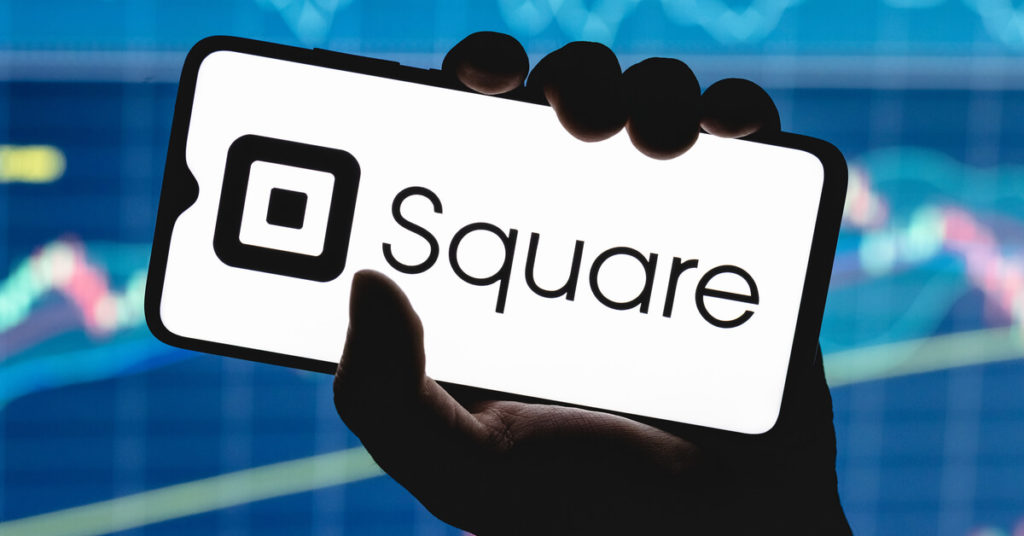 UFC secures cryptocurrency sponsorship 
It was another promising week for cryptocurrency adoption as the Ultimate Fighting Championship confirmed that an important partnership had been secured with cryptocurrency platform Crypto.com. The sponsorship deal is said to be worth $175 million and is set to span ten years, making it the largest in UFC's history. 
The platform will become the UFC's global kit fight partner, which means branding will be visible on all UFC fighter uniforms. Crypto.com branding was already visible during last weekend's fight between Conor McGregor and Dustin Poirier. According to the UFC website, the deal will place the brand in front of UFCs 625 million viewers and 150 million social media viewers. UFC broadcasts also expand to 900 million TVs in approximately 175 countries.
Lawrence Epstein, UFC's COO commented on the partnership during the week. "If we had talked a couple of years ago, crypto might not have been on the radar, but it's sort of a sign of the times. It's new, but it's moving quickly, and it's very dynamic. In general, the consumer is younger, and based upon data that we've seen, that consumer also has a fair amount of discretionary income. It's an attractive group to get interested in your (Crypto.com's) product." 
President of the UFC, Dana White added "this is a partnership between two companies that are the best at what they do. We can help Crypto.com reach more people around the world through the strength of our brand."
This is the last in a string of sponsorship deals confirmed by Crypto.com in recent weeks. During the week prior, the platform released a statement confirming that it would be sponsoring the Formula One championship for a deal worth $100 million. Prior to that the company had also secured a deal to support Aston Martin Cognizant Formula One racing team.
Sponsorship deals such as this are exciting for the industry and should greatly increase the visibility of cryptocurrency products.      
Big-ticket reports to watch out for this week:
Tuesday – US CPI (MoM & YoY)
Wednesday – Reserve Bank of New Zealand Interest Rate Decision, UK CPI (YoY), Bank of Canada Interest Rate Decision, US Fed's Chair testifies 
Thursday –  Australia Employment Change, China Retail Sales, China GDP (QoQ, YoY), UK Unemployment Change, US Initial Jobless Claims,  US Fed's Chair testifies
Friday – New Zealand CPI (QoQ, YoY), Bank of Japan Interest Rate Decision, US Retail Sales, US Michigan Consumer Sentiment Index 
To stay up to date on all things crypto, like Xcoins on Facebook, follow us on Twitter and LinkedIn and sign up at the bottom of the page to subscribe.