Bitcoin Miners Move Operations to US as Prices Continue to Test $30k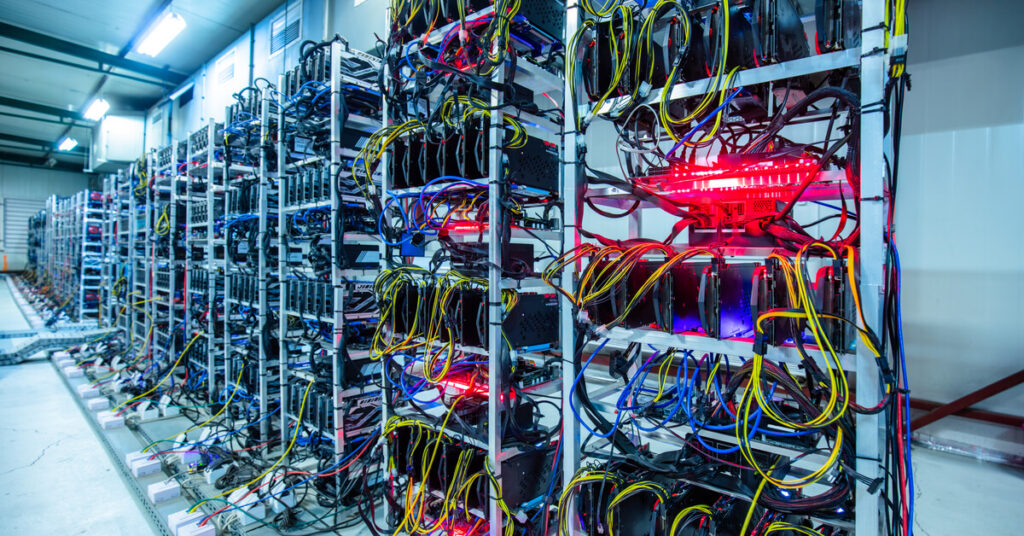 As Bitcoin continued to test $30,000 last week, new data released by the University of Cambridge highlighted where Bitcoin miners are moving globally. Elsewhere, Square Inc announced a move into the decentralized finance sector and US inflation figures spiked to a 13-year high.  
Bitcoin mining activity on the move
Square Inc to focus on DeFi for Bitcoin
Bank of America to offer Bitcoin futures
US inflation hits 13-year high
Big-ticket reports to watch out for this week
Bitcoin mining activity on the move
New data released by the University of Cambridge last week highlighted that Bitcoin miners may have already been on the move from China long before the latest round of Chinese restrictions. While the Bitcoin mining activity in China has dropped significantly, the U.S. and Kazakhstan have experienced the largest increases.
The report details that China's bitcoin mining output accounted for 46% in April, which is a significant drop from the country's September 2019 output of 75.5%.
Of the 46%, the northwest province of China, Xinjiang, accounted for the majority. This province borders Kazakhstan and is likely the reason why Kazakhstan has seen such increases recently. Kazakhstan accounted for 8.2% of global mining activity as of April 2021. 
The US accounted for 17% of global Bitcoin mining output which is a 120% increase from September 2020. Importantly, the figures released by the University of Cambridge last week represent a world before the Chinese mining ban was implemented. This leads many analysts to believe that the figures for the US are likely much higher. 
Marathon Digital's, Fred Thield, commented during the week. "500,000 former Chinese miner rigs are looking for homes in the US. If they are deployed, it would mean North America would have closer to 40% of global hashrate by the end of 2022." 
Square Inc to bring decentralized finance to Bitcoin
Decentralized finance, or DeFi, is a sector of the cryptocurrency industry that has exploded in popularity over the last 18 months. Leveraging blockchain technology, the protocols, and projects that compose the sector aim to decentralize traditional financial services such as borrowing, lending, exchanging, and insurance. 
Thanks to the blockchain, all transactions are secure and thanks to smart contracts, the protocols can run automatically without interference from humans. As DeFi platforms need smart contract functionality, the majority of applications have been built upon the Ethereum blockchain. Ethereum allows developers to code smart contracts, which are then updated in every block. 
However, last week, the financial services and digital payments firm, Square Inc, announced that it would be working towards a new developer platform focused on bringing DeFi to the Bitcoin blockchain. 
Up until very recently utilizing the Bitcoin blockchain for DeFi has not been practical due to its lack of smart contract functionality and slower transaction times. Nevertheless, thanks to upgrades, such as Taproot, and layer-2 solutions, such as the Lightning Network, there are now ways that the blockchain can offer the same level of flexibility that Ethereum has thrived on.
A tweet from Square Inc's CEO, Jack Dorsey outlined the proposal on Thursday. "Square is creating a new business (joining Seller, Cash App & Tidal) focused on building an open developer platform with the sole goal of making it easy to create non-custodial, permissionless, and decentralized financial services. Our primary focus is #Bitcoin. Its name is TBD."
Jack has been an avid supporter of Bitcoin since becoming more involved in the cryptocurrency industry and clearly sees Bitcoin as the right blockchain on which to build. 
The announcement from Square Inc comes weeks after the company reported that they would be building a Bitcoin hardware wallet. 
Bank of America to offer Bitcoin futures
Anonymous sources this week disclosed to cryptocurrency publisher, CoinDesk, that the Bank of America (BofA) has begun offering Bitcoin futures to select clients. Due to the high margin requirements, and therefore lucrative offering for futures trading, the bank is willing to begin operating in the space. 
The news comes after BofA disclosed in a memo that it would be building a cryptocurrency-specific team to look into related products. The memo was written by the Head of Global Research, Candace Browning, who believes the BofA is "uniquely positioned to provide thought leadership due to our strong industry research analysis, market-leading global payments platform, and our blockchain expertise." 
Earlier in the year, the custody firm NYDIG partnered with fintech firm Fidelity to develop a platform for smaller US banks to offer Bitcoin services. There were hundreds that enrolled, which has likely added pressure to larger financial institutions such as BofA. Investment banks also began offering clients access to Bitcoin-related funds earlier in the year, with Morgan Stanley opening Bitcoin products in March and Goldman Sachs shortly following in April.
With the second-largest bank in the US now approving Bitcoin trading, it would seem to suggest that Bitcoin is forming a stronghold within the traditional financial ecosystem.  
US inflation hits new high
Inflation figures released by the Labor Department last Tuesday were the highest that the US has seen in 13 years. The Consumer Price Index had increased by 5.4% in comparison to a year earlier. The figure had been predicted by analysts to be closer to 5%.  
The jump in figures is the largest experienced since the worst of the financial crisis in August 2008. Inflation has been on the economic cards for several months now due to bottlenecks in supply and increased demand for goods. However, the year-on-year figures are in comparison with a time when the world was grappling with a pandemic. 
As a result of the skewed year-on-year comparisons, policymakers still believe that inflation figures are likely to ease very soon. A Whitehouse spokesperson commented during the week. "We think it's very important to strip out the pandemic-affected sectors. We're not saying that those pandemic-related risks aren't real. We're not ignoring them, but we're also trying to put them into a longer-term perspective because the underlying price index outside the pandemic-affected areas is quite tame."
The figures did little to influence equity markets during the week, with the Dow Jones and S&P 500 continuing to climb.
Big-ticket reports to watch out for this week:
Tuesday – People's Bank of China Interest Rate Decision, European Central Bank Lending Survey, US Building Permits Survey
Wednesday – Bank of Japan Monetary Policy Minutes, Australia Retail Sales
Thursday –  European Central Bank Interest Rate Decision, US Existing Home Sales
Friday – Euro Markit PMI Composite, UK Markit Services PMI, Canada Retail Sales
To stay up to date on all things crypto, like Xcoins on Facebook, follow us on Twitter and LinkedIn and sign up at the bottom of the page to subscribe.